Testingfg of Ads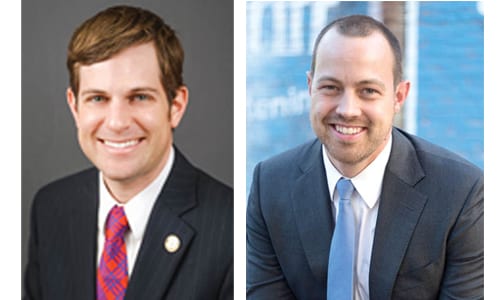 Republican Brian Strickland soared to victory in the Nov. 9 special election for Senate District 17, which covers parts of Rockdale, Newton and Henry counties. The election was held to fill the unexpired term of Republican Rick Jeffares, who stepped down to devote more time to his bid for lieutenant governor.
Strickland, who vacated the House District 111 seat to run for the Senate seat, received 61.99 percent (5,001 votes) in the four-way contest, according to unofficial results.
Phyllis Hatcher, the lone Democrat in the race, placed second with 35.36 percent (2,772 votes). Ed Toney received 2.45 percent (198), and Nelva Lee received 1.19 percent (96 votes).
Voter turnout for the special election was low. Only 6.99 percent (9,292) of 133,018 registered voters in the Senate District participated, according to elections officials.
Strickland was succeeded by Republican Geoffrey Cauble, who received 51.04 percent (1,864 votes) in the four-way race for the House District 111 seat.
Democrat El-Mahdi Holly received 30.72 percent (1,122 votes); Tarji Leonard Dunn, Democrat, garnered 12.35 percent (451 votes); and Larry K. Morey, Republican, received 5.89 percent (215).