Testingfg of Ads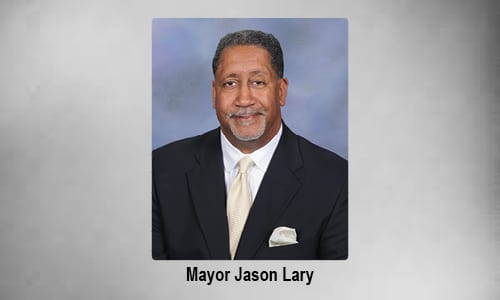 STONECREST—As Georgia Gov. Brian Kemp reopens businesses today, Stonecrest Mayor Jason Lary is making sure that healthcare providers have the protective gear they need to combat COVID-19 pandemic.
Lary will be joined at City Hall today at 11:30 a.m. by hospital executives, county officials, council members and other community leaders in presenting a donation of 5,000 protective masks to Emory Hillandale Hospital.
"We have got to get a hold of this testing  before we, in good faith, can tell our residents the coast is clear," said Lary. "Minority communities are being severely impacted by this pandemic and this city is 96 percent African American. My first job is to protect the residents of this city and our unbelievable healthcare workers."
"I understand we want to get the economy moving, but in this case, public health is economic health. Dead people can't work. We've got to get his right."
Lary said he plans to donate more protective gear in the coming days.
African Americans make up nearly 20 percent of all coronavirus cases in Georgia.