Testingfg of Ads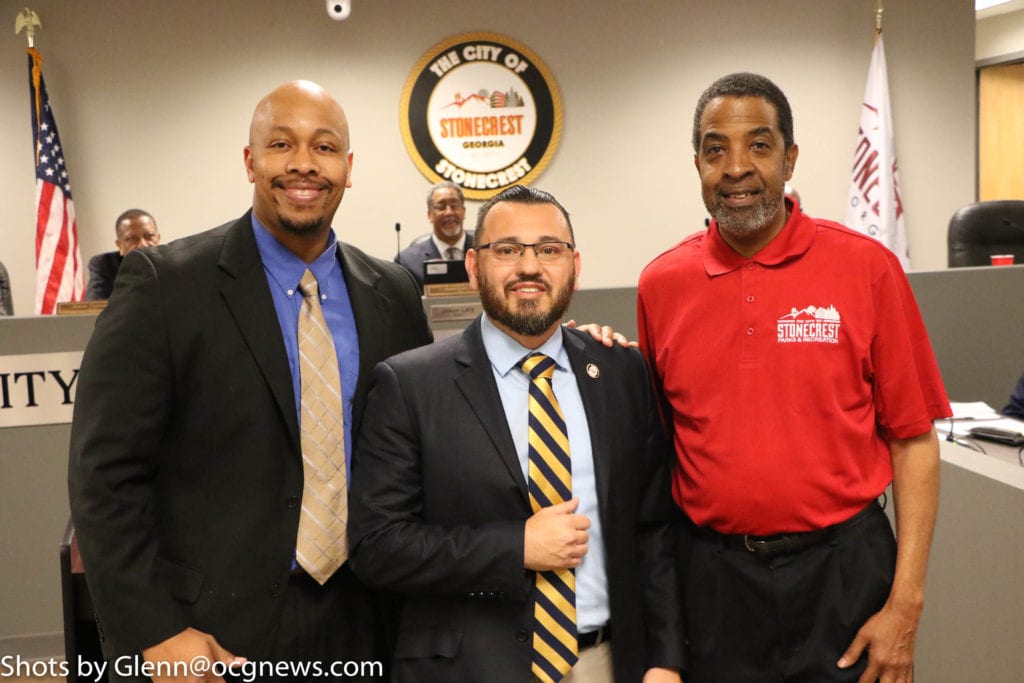 The City of Stonecrest is expanding its Parks and Recreation staff. Director Sean DePalma announced that Brandon Jamil Riley was hired as the new Operations Manager for Parks and Recreation. Riley formerly served as Executive Director of the East DeKalb Boys & Girls Club for three years and was an employee of the Boys & Girls Club of Metro Atlanta organization for seven years.
Sheldon S. Fleming was recently hired as Recreation Lead, DePalma said. Fleming has spent three decades working in the green industry, focusing on public parks, farms, woodlands, community gardens, providing environmental education to the public.
"Brandon and Sheldon were hand picked for their overwhelming desire to serve their community and unique professional experiences," said DePalma
Councilman Rob Turner and the Stonecrest Film and Entertainment Committee hosted their second industry mixer last Friday at the AEI Startup Factory.  Attendees gained the opportunity to network with industry professionals and gain the knowledge needed to help make Stonecrest a flourishing destination for film and entertainment.