Testingfg of Ads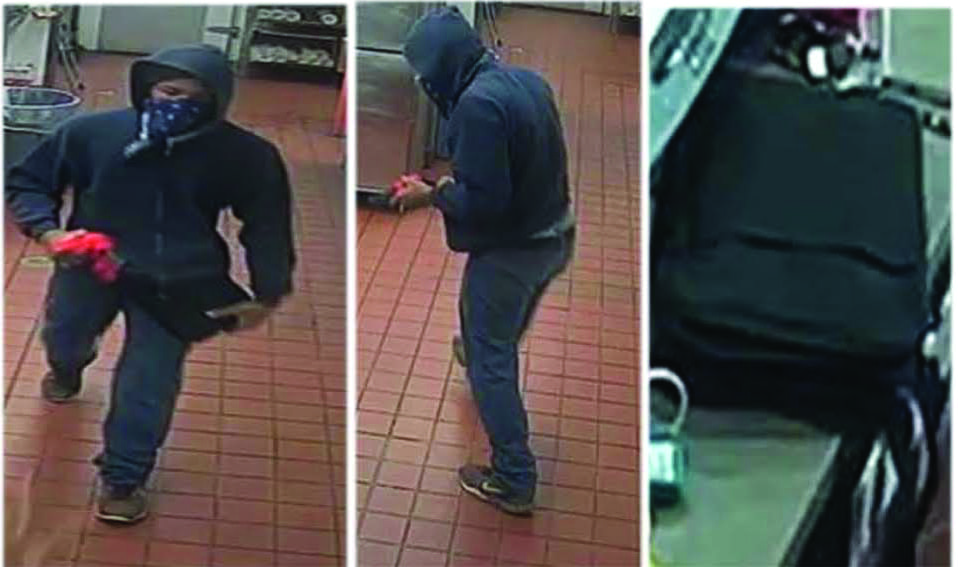 Rockdale County Sheriff's investigators have issued a "Be On the Lookout" for a man who robbed the Taco Bell restaurant at 2415 Salem Road, Conyers on May 8. The suspect, described as a light skinned black male, entered the business around 9:51 p.m. brandishing a large handgun with a red rag draped around the barrel. 
The suspect held the employees at gunpoint and forced the managers to empty the cash registers, placing the money into a black laptop bag.
Authorities said the suspect calmly walked out of the store and then ran towards the Ellington road area. 
The suspect was wearing a dark colored hoodie with a blue bandana over his mouth and ark colored Nike sneakers. 
Anyone with information should contact Investigator Dwayne Smith at 770-278-8161 or email dwayne.smith@rockdalecountyga.gov.