Testingfg of Ads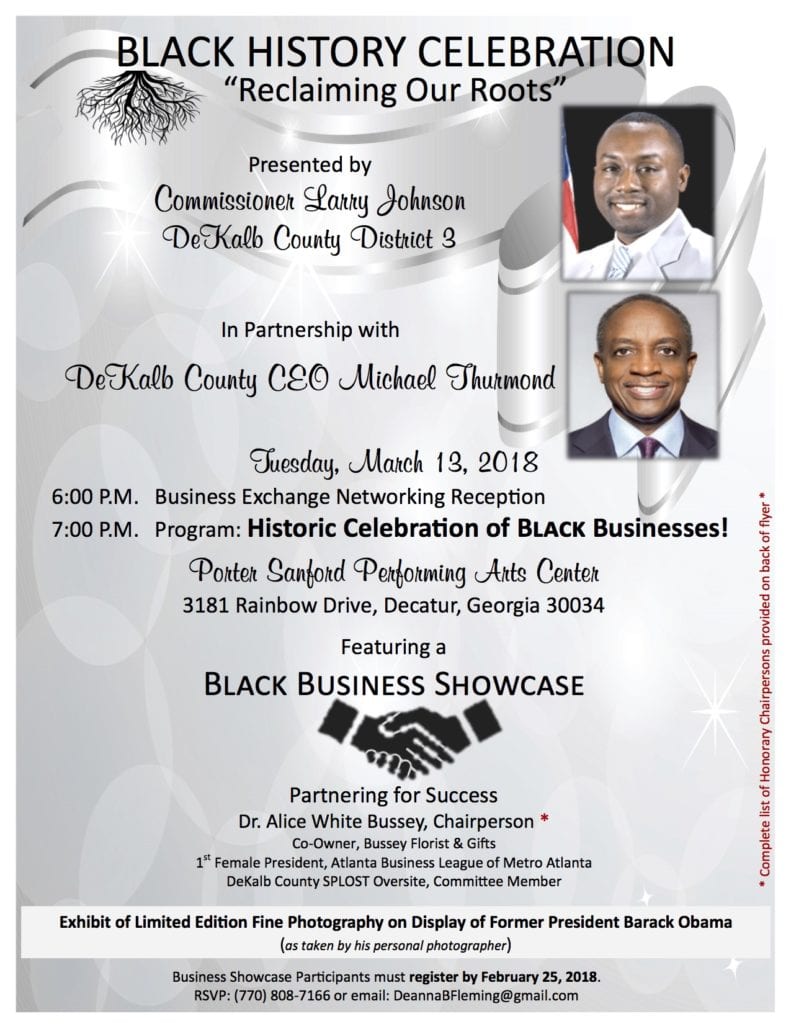 Is your business registered for the Black Business Showcase, which will be held on March 13 at the Porter Sanford Performing Arts Center? Your registration includes several benefits:
Recognition on stage during the program;
On-site pre-certification for DeKalb County;
Participation in the Business Exchange Networking Reception;
Information on the County's Small Business Loan Program;
Business expansion through SPLOST;
Documented in a preferred list of Black Businesses.
Additional Benefits:
DeKalb Commissioner Larry Johnson has invited Ashley Bell, Regional Administrator, for the Small Business Administration, Region 4, to meet and greet              the Black Business owners during the reception.  He is responsible for 8A Set-Aside Contracts and Government procurement opportunities in the  8-state southeastern region;
Event will be filmed by Georgia Public Television for future TV program and marketing.
Obtain information on the $663,000,000.00 SPLOST contract and procurement opportunities in Dekalb County over the next 6 years. To include the $40,000,000.00 for improvements in all DeKalb County Parks, as well as the eventual 100% property tax exemption for homeowners in  DeKalb County.
The preferred list of Black-owned businesses will be made available to government leaders on federal, state and local levels and area churches.