Testingfg of Ads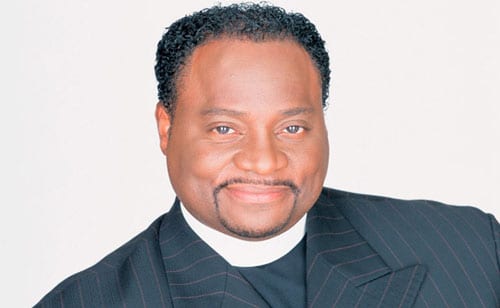 LITHONIA, GA – Sunday, January 15
Bishop Long, Senior Pastor of New Birth Missionary Baptist Church, died early Sunday morning after a long battle  with an aggressive form of cancer.
First Lady Elder Vanessa Long, Bishop Long's wife of 27 years issued the following statement in the wake of the mega church pastor's death: "I am confidant through my belief in God that my husband is now resting in a better place. Although, his transition leaves a void for those of us who loved him dearly, we can celebrate and be happy for him, knowing he's at peace."
Deeply committed to his church, even in his last days, Bishop Long delivered his final message and helped usher in the new year.

Bishop Long was known as one of the most influential faith leaders in the world. He stood strong as a Kingdom Builder, pioneering leader, and revolutionary mind changer. Long was a family man and spiritual leader who was well respected and loved for his passion to unapologetically and courageously preach the gospel of Jesus Christ.  Through his global ministry, Long inspired thousands of believers around the world.

Bishop Eddie L. Long was 63 years old. He is survived by his beautiful wife, First Lady Elder Vanessa Long, 4 children Eric, Edward, Jared and Taylor and 3 grandchildren. The Long family thanks you for your prayers, condolences and messages of love.
The family appreciates your support and respect of their privacy as they prepare for the homegoing service. Funeral arrangements are still being made and will be provided when available.