Testingfg of Ads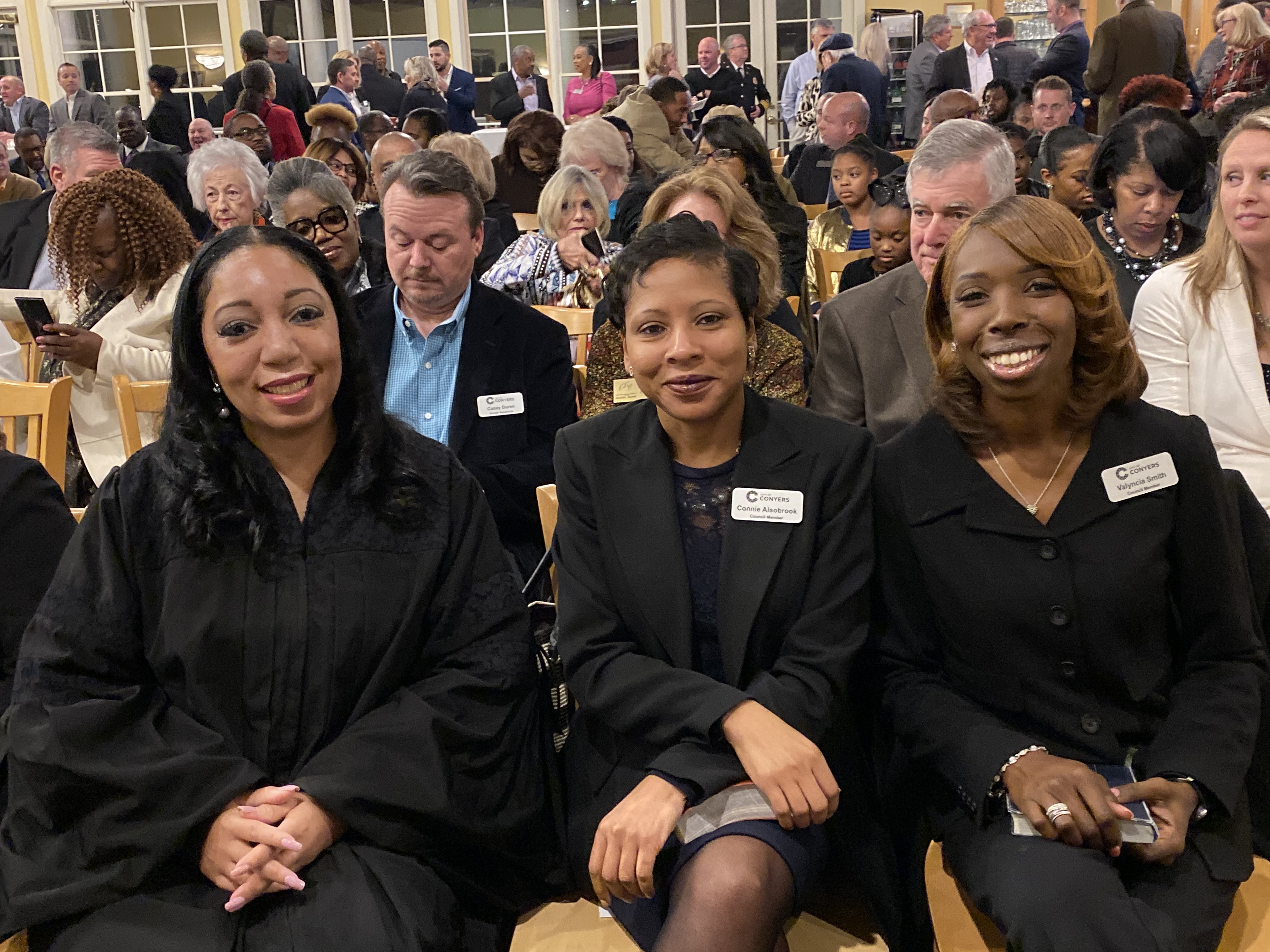 Magistrate Judge Phinia Aten and Conyers City Council members Connie Alsobrook and Valyncia Smith
Photos and video by Glenn L. Morgan
New Leadership First African American women join Conyers City Council Jan. 8, 2020
 Video      https://youtu.be/HliEEIKSHwE
The swearing-in ceremony for the first two African-American women to join the Conyers City Council drew a packed crowd tonight (Jan. 8) at the Cherokee Run Golf Club in Conyers.
Connie Alsobrook and Valyncia Smith were sworn in by Magistrate Judge Phinia Aten, the first African American to hold the the Magistrate judge's seat. Alsobrook and Smith are the first African-American women  in the city's 165-year history to take seats on the City Council.
Gerald Hinesley was sworn in by Conyers Mayor Vince Evans.
A packed house, which included elected officials from Rockdale, DeKalb and Newton counties, attended the short ceremony. The swearing-in ceremonies were followed by the mayor's State of the City address: "Framing our Future."