Testingfg of Ads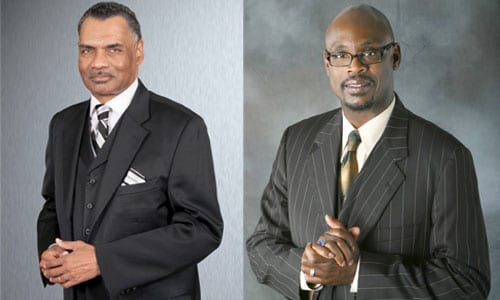 Beulah Baptist Church, 2340 Clifton Springs Road, Decatur, will host its Summer 2017 Revival, July 10-12, nightly at 7.
Beulah's pastor, the Rev. Jerry D. Black, will welcome guest revivalist, the Rev. Maurice Watson, pastor of Metropolitan Baptist Church, Largo, Maryland. Dr. Watson and Rev. Black forged a friendship years ago after meeting in Arkansas during a four-church fellowship.
"We are blessed to have Dr. Watson return to Beulah for our 2017 revival," said Rev. Black. "We are confident Dr. Watson will have a word that will empower the people of God during our Year of Destiny."
Dr. Watson's dynamic itinerant preaching ministry extends across the continent and globe. He is a seasoned minister who began his pastorate in 1988 at St. Mark Baptist Church in Little Rock, Arkansas, where he served for 7 years.
Following his time in Arkansas, Dr. Watson served for 15 years as pastor of Salem Baptist Church in Omaha, Nebraska. In early 2004, he accepted the senior pastorate of Beulahland Bible Church in Macon, Georgia. His leadership took Beulahland to a second location of worship in Warner Robins, Georgia, in February 2005. Dr. Watson's vision of faith on the fast track did not stop there. Under his leadership, the church constructed a second worship facility on its Macon campus. The Beulahland membership now enjoys a state-of-the-art, 2,500-seat sanctuary. Dr. Watson was installed as the sixth pastor of Metropolitan Baptist Church on April 12, 2015.
In addition to Dr. Watson, the revival will feature the Beulah Missionary Baptist Church Mass Choir. The community is invited.