Testingfg of Ads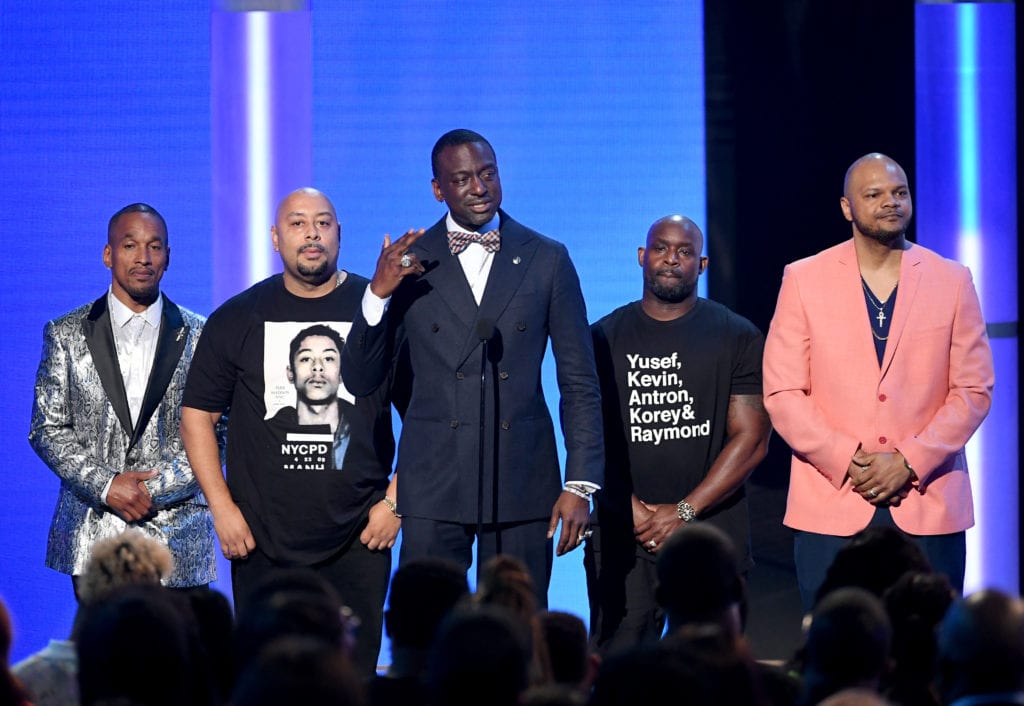 By Sarita Mason
For On Common Ground News
African-American entertainers weren't the only ones honored at this year's BET Awards in Los Angeles on June 23. "The Exonerated Five," whose lives were depicted in the Netflix documentary series, "When They See Us," received a standing ovation for their courage and endurance.
State Rep. Billy Mitchell, D-88, who lives in DeKalb County, said the "Exonerated Five" will be honored at the Georgia Legislative Black Caucus (GLBC) conference, which will be held Sept. 27-28 at the Hyatt Regency Hotel in downtown Atlanta. Mitchell said the men deserve to be honored for their strength, hard work and experience.
The Rev. Raphael G. Warnock of the historic Ebenezer Baptist Church in Atlanta presented the Freedom Fighter Award to the five men at an opening worship service on June 18 during an End Mass Incarceration (EMI) event. Yusef Salaam and Raymond Santana were in attendance to accept the award. Santana posted a picture of them receiving the award on Instagram and thanked Rev. Warnock again for honoring them.
The Exonerated Five, three of whom now live in Georgia, served time as teens after they were coerced by law enforcement to make up a story and were wrongfully convicted without any evidence of raping a white jogger in New York City's Central Park in 1989. All five were finally exonerated in 2002 after a convicted prisoner confessed to the rape and DNA evidence supported his confession.
Award-winning actress Regina Hall, who hosted the awards, said it was her "sincere honor" to introduce Antron McCray, Raymond Santana, Kevin Richardson, Korey Wise and Yusef Salaam, formerly known as the "Central Park Five."
The men, whose sentences ranged from 5 to 12 years in prison, are now activists for criminal justice reform and fighting for others who have been wrongfully convicted. The Netflix documentary about their lives has sparked debate since it first aired on May 31, 2019.
At the awards, McCray, Santana, Richardson, Wise and Salaamgave a combined speech, each reading a short message about their journey.
Wise: "We are on our own individual journey in life."
McCray: "We don't know where our journey will take us or how they will collide with others."
Richardson: "One day will bond me to these men for the rest of our lives."
Salaam: "But I know that in telling our community truth, our lives have been changed forever."
Santana: "Your truth is the foundation your legacy will be built on."
The men then introduced singer and songwriter H.E.R, whose powerful political song and spoken word, "Lord is Coming," drew thunderous applause and raving buzz on social media.