Testingfg of Ads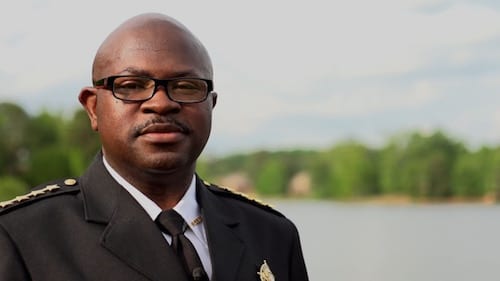 By Sheriff Eric J. Levett
Nearly three women in the U.S. are killed daily by an intimate partner.  The recent shooting on Habersham Way has rocked the community already traumatized in November 2017 by another domestic dispute that resulted in death.  It also brought to the surface a pervasive, ugly problem of intimate partner homicide that has remained consistent nationwide for years.
Domestic violence is defined as a pattern of behavior in any relationship that is used to gain or maintain power and control over an intimate partner. Abuse is physical, sexual, emotional, economic or psychological actions or threats of actions that influence another person. This includes any behaviors that frighten, intimidate, terrorize, manipulate, hurt, humiliate, blame, injure, or wound someone. Domestic violence can happen to anyone of any race, age, sexual orientation, economic class, immigration status, religion, or gender. It can happen to couples that are married, living together, or who are dating. Domestic violence affects people of all socioeconomic backgrounds and education levels.
Rockdale County Sheriff's deputies responded to 2611 Country Trace on November 27, 2017, about 11 p.m. in reference to a person shot. A neighbor called 911 and stated several children had told her that their mother had been shot by their father.  At approximately11:54 a.m. on January 21, 2018, Rockdale County Sheriff's Deputies responded to a domestic disturbance call at a home on Habersham Way S.E.   The husband shot at the deputies causing the deputy sheriff's to return fire. The wife ran out of the home with the suspect following her into a nearby wooded area. Deputies found her with a gunshot wound to the chest.
Reducing domestic violence requires redefining ideas about the aggressor's behavior away from power and control over others. Additionally, we must break the silence about violence against any person. In order to do this we must commit to talking about domestic violence in our churches, schools, community centers, hospitals etc.
One important thing to remember: You are not alone in this. Don't be afraid to reach out and ask for help. For immediate help, call 9-1-1.  Project Renewal has a 24-hour assistance by calling 770-860-1666.  We also have Family Intervention programs including the Atlanta Intervention Network 770-602-1979 and Families First 404-853-2844.