Testingfg of Ads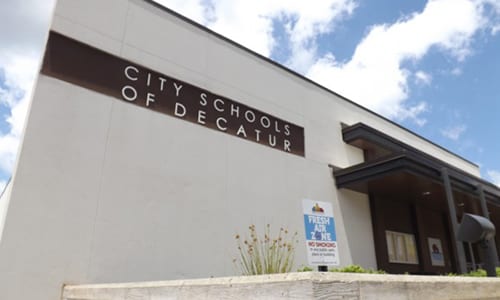 The Beacon Hill Black Alliance for Human Rights plans to speak out tonight at the City Schools of Decatur meeting against the unfair disciplinary action against black students. The school board meeting will be held today at 6:30 p.m. at school board headquarters, 125 Electric Ave., Decatur.
The group of parents and students organized by the Alliance are concerned about statistics concerning discipline and academic disparities, that were released by Superintendent David Dude. In 2015-16 black students represented 23.2% of the student body but received 73.9% of rude/disorderly conduct citations, according to Dude's report, the Alliance said. In 2015-16, a black student in the City of Decatur Schools was eight times more likely to be cited for rude/disorderly conduct than white students.
In 2016-17, black students represented 22.1% of student enrollment but were suspended at three times the rate of their white counterparts, the Alliance cited from the superintendent's report.
With respect to academic disparities, between fall 2013 and fall 2017, and across all elementary grades, black students performed on average 20% points lower than their white peers. Between academic year 2015-16 and 2017-18, less than 1 in 10 black students were represented in the Gifted Students Program.
"Dr. Dude inherited a system where black children are suffering and struggling without any relief. The administrators across the district must understand why we can't wait another school year for a clear, concrete, and comprehensive plan," said Attorney Mawuli Davis, chair of the Beacon Hill Black Alliance for Human Rights. "If our demands are not met, we will begin implementing non-violent direct action in the next 30 days. It is our duty to stand with and for our children".
"We have met for two years and attended every meeting we have been asked to, but our children still suffer. Enough is enough. We are demanding an immediate change," said Deborah Mitchell, co-chair of Beacon Hill's Education Committee.