Testingfg of Ads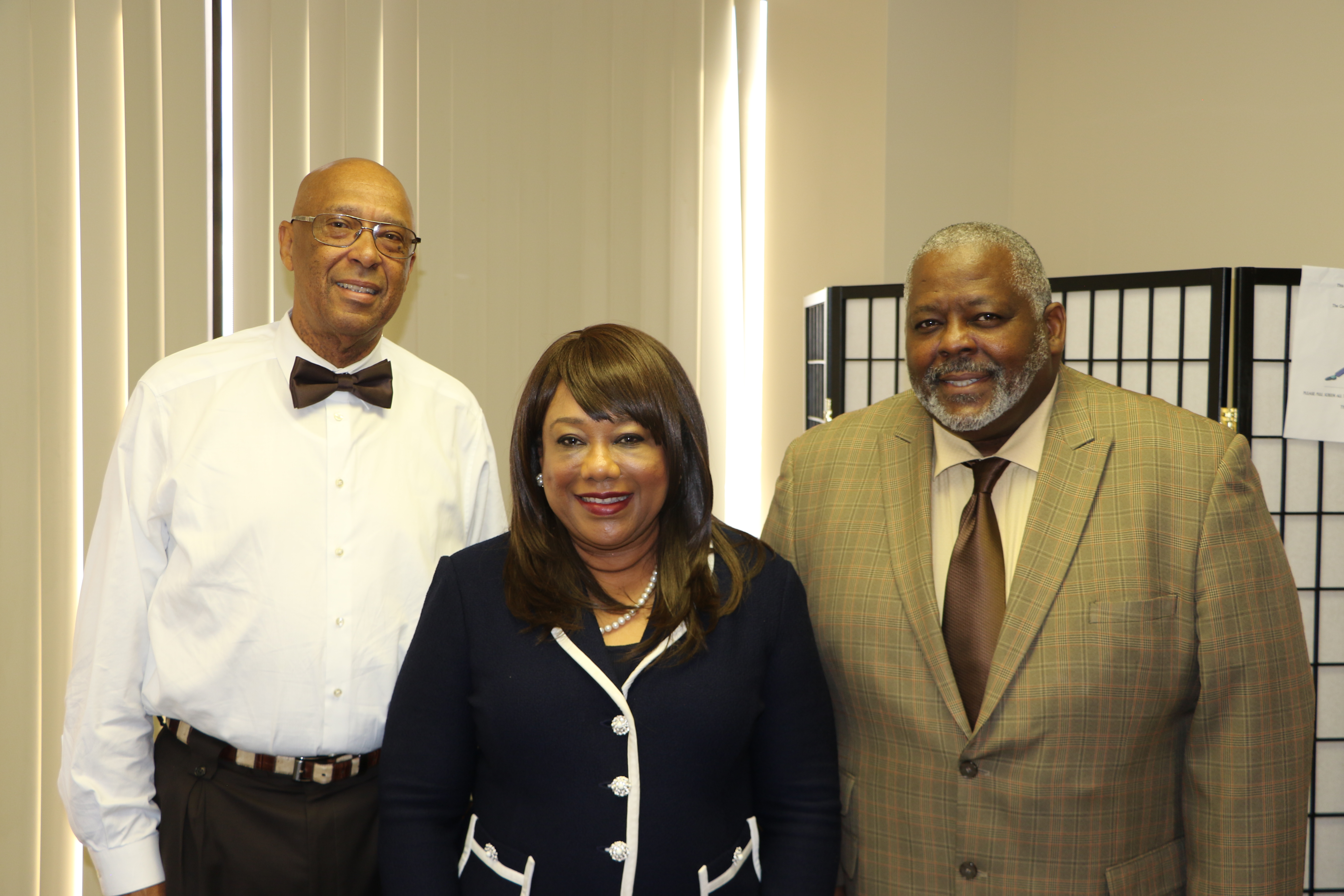 Former DeKalb County Commissioner Sharon Barnes-Sutton has won her lawsuit challenging the process for appointing members to DeKalb County's Board of Ethics.  The Supreme Court of Georgia stated in a unanimous decision (9-0) that the delegation of power to four private organizations to make appointments to DeKalb's seven-member Board of Ethics is unconstitutional.
"As these private entities do not answer to the people as required by our Constitution, they are not authorized to wield the power to appoint public officials to the DeKalb County Board of Ethics," Presiding Justice Harold D. Melton wrote in the ruling.
Attorney Dwight Thomas, who represented Barnes-Sutton, praised the decision, saying the high court's ruling could have a sweeping impact on other governmental boards throughout Georgia.
"The process used to appoint members to the ethics board was illegal. The ruling means that you cannot let governmental entities be run by private organizations," Thomas said. "The decision is going to apply to not only boards of ethics but any governmental body that exercises power. They're not going to be able to get some private groups of citizens to make appointments to regulate people."
DeKalb CEO Michael Thurmond said in a statement issued today (Aug. 29) that DeKalb will abide by the court's ruling.
Said Thurmond:  "The Supreme Court of Georgia has spoken.  DeKalb County Government will abide by the court's ruling or further court order and work expeditiously with the Board of Commissioners to create a legally constituted ethics board that is fully accountable to the people of DeKalb County.  In the interim, my administration will remain committed to ensuring that the county demonstrates the highest level of professionalism, integrity and ethical standards."
Despite her victory in court, Barnes-Sutton, who lost her re-election in 2016 to Steve Bradshaw, said the damage done to her still lingers.
"I do feel vindicated because my position was supported by this case. However, the way I was treated by the media, I have not been vindicated for that," said Barnes-Sutton. "It changed the perception of all of the good work that I did. People don't remember that. My reputation was tarnished. They remember the lies."
Barnes-Sutton said the ethics board "by design is used to tarnish people's names and influence political outcomes."
"All you have to do is get anyone to make a false accusation and the ethics board can destroy you. If someone has done something wrong, you have checks and balances in our Constitution, in our state laws. You have prosecutors. You have public defenders, you have everything you need to prosecute someone if they do something wrong. Everything else is just policy that can be wielded indiscriminately," Barnes Sutton said.
The process for appointing members to DeKalb's Board of Ethics was changed in 2016 when state lawmakers passed HB 597 amidst ethics allegations lodged against Barnes-Sutton, former Commissioner Stan Watson and other county officials. Under HB 597, four private organizations were each allowed one appointment to the ethics board: Leadership DeKalb, the DeKalb Chamber of Commerce, the DeKalb Bar Association, and one of six DeKalb universities (Emory University, Agnes Scott College, Columbia Theological Seminary, Georgia State University, Mercer University or Oglethorpe University). The DeKalb Legislative Delegation, Probate Court judge and chief judge of DeKalb Superior Court were selected to make the other three appointments on the board.  Before 2016, appointments to the board were made by DeKalb's CEO and the Board of Commissioners. Since the Board of Ethics might have to investigate the CEO or Board of Commissioners, however, legislators created HB 597.
Thomas said state lawmakers made a hasty decision.
"With the media focused on corruption in DeKalb, legislators were just looking at how do you solve this and they came up with these appointments.   Legislators just simply signed on without reading it and understanding it," said Thomas, adding that the Supreme Court's 1979 decision in Rogers v. Medical Association, made it clear that appointments by private entities were illegal.
The high court cited Rogers in its ruling: "The General Assembly may, within constitutional limitations, establish qualifications for public office and designate a governmental appointing authority. But it cannot delegate the appointive power to a private organization.
"As was the case with the appointed officials in Rogers, the appointed officials to the Board here wield government power. Also as was the case with the statute in Rogers, HB 597 delegates the power of appointment of officials to a public office with governmental powers to private organizations that are 'not  accountable to the people as our constitution requires,'" the high court said.
Thomas also pointed out that the private groups lawmakers selected to make appointments to the DeKalb ethics board largely excluded African-American entities.
"They excluded the DeKalb Lawyers Association, the African-American lawyers group. The NAACP was excluded. They excluded the Alphas, the Kappas, Deltas and other fraternities and sororities," Thomas said.
Amos King, a radio talk show host, said he hopes the county will move forward in abiding by the high court's decision. King filed an ethics complaint in March 2017 with the Georgia Government Transparency and Campaign Finance Committee against DeKalb Ethics Officer Stacey Kalberman.  The complaint accused her of lobbying state legislators at the direction of her board of directors to change the way appointments are made to the DeKalb Board of Ethics.
DeKalb Superior Court Judge Asha Jackson issued a ruling in April  2017, stating the law that created the Ethics Board was"  unconstitutional." The board continued to operate in defiance of that ruling.
"You have a superior court judge's ruling and the ethics board completely ignored it. That's a loose cannon as far as I'm concerned," King said. "They just kept on operating. It was as if she never said anything. "
Thomas said State Rep. Vernon Jones has expressed proposing statewide legislation to govern ethics boards.
"Rather than have all of these piecemeal interpretations of ethics all over the state, this county is different from that—we have statewide legislation for everyone to be held by the same standards, same procedures, same due process," Thomas said.
Thomas said the DeKalb ethics board has "wasted almost a half million dollars of taxpayers' money through litigation, improper expenditures, staffing, all kinds of things that they were not authorized to do."