Testingfg of Ads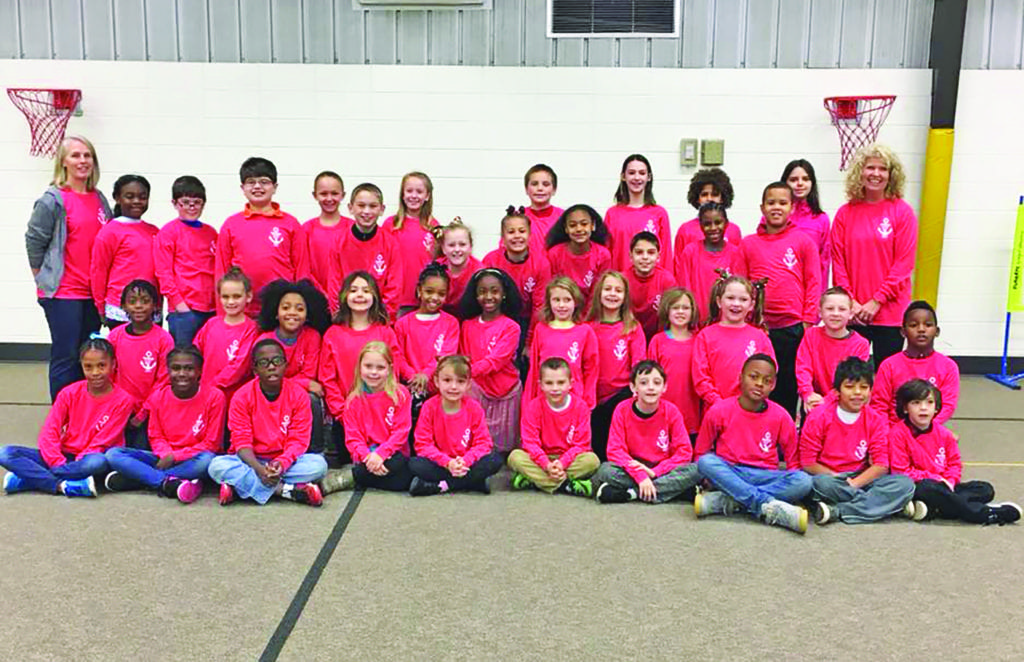 While many people are starting New Year's Resolutions to exercise more, students in Barksdale Elementary School's Marathon in a Month Club are already living a healthier lifestyle.
About 40 students met at 7:10 a.m. each morning at the school in Conyers for about a month in October and November 2017 to run at least a mile each day. By the end of the month, participants completed a marathon, or 26.2 miles.
Club advisor Sherry Webb said, "We are trying to encourage a love of exercise and physical fitness at an early age. At the end of our month, students receive a certificate, T-shirt, and race goodie bag. Students love being able to participate."
Congratulations to the following students who ran a marathon: Andrew Land, Angel McKibben, Anthony Reddish, Ashley Erb, Breanna Strong, Cal Lumpkin, Carina Land, Carter Moon, Cassidy Tinsley, Charles Gover, Cheynne Watkins, Christopher Peck, Corbin Lykins, Cris-Angel Avalos, Deven Wilson, Elizabeth Lovett, Finn Wilson, Haley Bernier, Hanna Bernier, Johnny Vanstone, Joseph Griffin, Joshua Crofford, Kami Turner, Kinsley Sprague, Laia Weans, Laine Lumpkin, Leland Adigwe, Lottie Wilson, Lucy Sollars, Marie Elizabeth Ehouman, McKenzie Burnett, Meela Vanstone, Nathan Waters, Noah Seya, Peter Gonzalez, Saige Chandler, Savanna Griffin, Serai Colon, Sophia Tate, Tristan Barthole, Chloe Estes. Club sponsors are Cheris Scott and Sherry Webb.