Testingfg of Ads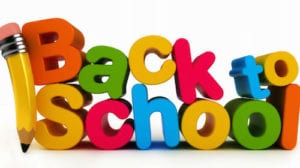 Rockdale Sheriff's Back-to-School Fun Day set July 23

The Rockdale County Sheriff's Office is hosting the Sheriff's Back-to-School Fun Day in partnership with several churches, businesses and the community at large on Saturday, July 23, noon to 4 p.m. The free event, which will highlight safety, will be held at the Rockdale County Government Annex, 1400 Parker Road, Conyers.
Parents are invited to bring the kids out for a cookout, raffle for bike giveaways, music, games, jump Houses and water Slides, a cookout, cotton candy and snow cones.
The event also will provide families and the community with information and school supplies.
Community partners for the event include: The School Box, All Season Rentals, Rockdale Baptist Church, Mislead Baptist Church, Emmanuel Community Church , Home Depot, Kroger, Courtesy Ford, Publix, Inspect All ,Conyers Honda, Falcon Fury, Office Depot and donations from Rockdale residents.
Monetary donations, supplies and book bags are still being accepted and may be dropped off at the Headquarters Building, located at 911 Chambers Drive or by contacting Sgt. Amanda Pilgrim by calling 770-278-8038 or e-mailing amanda.pilgrim@rockdalecountyga.gov.
Turning Point Christian Church seeks donations for back to school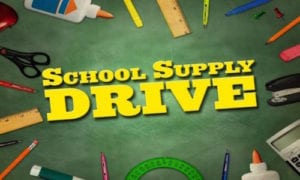 Turning Point Christian Church in Conyers is seeking the public's help with a back-to-school supply drive for its community giveaway.
School supplies may be dropped off on July 20, 3 to 8 p.m., and Friday, July 22, 3 to 8 p.m. at the church, 1107-A West Avenue, Conyers.
The church plans to give away school supplies, clothes and household goods to those in need during its Christmas in July back-to-school event. The community giveaway will be held on July 23, 11 a.m. to 4 p.m.
Day of Connections sets Back-to-School event in Conyers
 The Day of Connections is hosting a back-to-school event for Rockdale residents on Saturday, July 23, 9 to 11 a.m., at the Rockdale Career Academy, 1064 Culpepper Drive, Conyers.
No pre-registration is required. Parents and students will be served first come, first served. Parents must provide proof of Rockdale residency. Children must be present to receive school supplies.
Oakhurst Medical Center will provide medical screenings. A limited number of vouchers will be provided for vaccinations at the Rockdale Health Departmentfor school-aged children.
City of Lithonia sets Back-to-School Jamboree
The City of Lithonia and its community partners are hosting a Back to School Jamboree on Saturday, July 23, 10 a.m. to noon, at the Lithonia Amphitheater, 2501 Park Drive, Lithonia.  The event will include games, food, and school supplies.
Since 2012, the City and its partners have been able to provide school supplies to more than 600 students in the community.  If you would like to donate supplies—book bags, notebooks, pens, penculs, folders and other items—you may drop off the items to City Hall by Thursday, July 21. Financial contributions also may be made by making your check payable to "City of Lithonia" with 2016 Back to School in the memo section.
For more information, contact City Clerk Leah Rodriguez at leah.rodriguez@lithoniacity.org or 770-482-8136.