Testingfg of Ads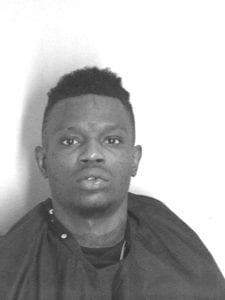 The 24 year-old Avondale Estates armed robbery suspect who boasted on social media about his ability to elude law enforcement authorities has been arrested.
William Jalvon McLeod of Decatur was located and apprehended Aug. 3 by the DeKalb County Sheriff's Office Fugitive Unit working with the U.S. Marshals and the DeKalb County Police Department.
On July 26, 2016, DeKalb police issued a warrant charging McLeod with obstruction when he allegedly refused to comply with officers and ran from the scene as they attempted to arrest him on charges stemming from an incident in September 2015 in which he was charged with felony armed robbery and battery, and a separate charge of probation violation.
McLeod was arrested without incident on Aug. 3 at an apartment complex off LaVista Road in Atlanta and is in custody at the DeKalb County Jail.