Testingfg of Ads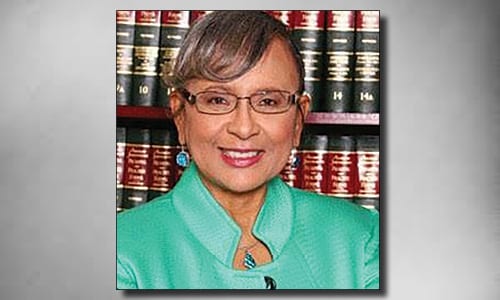 By Ruth A. Wilson, Clerk of Courts
It is an old truism that the three things you can count on in this life on earth are Death, Taxes and Change. Well, here we go again. Effective Jan. 1, 2019, attorneys throughout Georgia will be required to submit their Superior and State Court Civil actions with the Clerk of Courts Office via online.   
In Rockdale, we have been accepting eFiled civil actions since January 2015. We have conducted multiple training sessions with local attorneys and Bar Associations who practice in Rockdale courts.   
In a permissive eFiling environment such as we have had, most of the filings are still paper based. We have been operating two parallel systemsz: one paper and one digital. Effective January 1, we expect to see a sizeable reduction in the amount of paper documents we are required to receive, to produce and to reproduce. Instead of being a paper-dependent operation, we will move toward paper on demand. That means a reduction in manual labor, paper and ink expenses, copier costs and storage requirements. It is in the public interest and good financial stewardship that we move in this direction. 
What is in it for you and why do you care?
Attorneys will be able to eFile remotely from their offices for a credit card convenience fee, plus the eFiling and statutory filing fees. Or, they may eFile at the courthouse and eliminate the eFiling fee.   
Citizens, non-attorney filers or self-represented litigants may also eFile from their homes or offices.  In fact, that capability exists today. If eFiling at the courthouse, there is no eFiling fee, but the other charges still apply. Pro Se filers will be offered a cash option to accommodate without a credit card. 
Our Odyssey eFiling site may be accessed at http://Efilega.com using Google Chrome or at https://Efilega.Tylerhost.net using Internet Explorer 24 hours a day. The site includes training videos that provide an excellent overview of the process. For more information, call the Clerk's Court Technology Specialist, Orlando Tucker at 770-278-7901.
Throughout each month, the clerk of courts, tax commissioner, sheriff and probate judge—Rockdale's elected constitutional officers—discuss topics relevant to their respective roles