Testingfg of Ads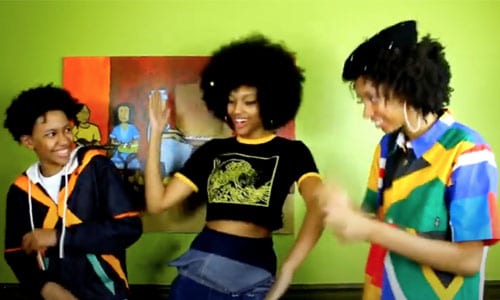 Three Atlanta teen siblings are being honored for a song they wrote called "Cascade," which pays homage to everyday life in Southwest Atlanta.
District 11 Council member Marci Collier Overstreet honored Jetta, Zaila, and Wyatt Strayhorn of the alternative R&B band, Strayhorn Heights, with a virtual proclamation presentation on Oct. 20 in recognition of the group's debut single,"Cascade." as the official anthem of the Cascade Corridor and its communities.
"It's a true honor to recognize Strayhorn Heights and their song 'Cascade' with a proclamation that salutes and showcases their wonderful talent. Their song shows how young people can be engaged in their community and uplift others," said Overstreet. "I grew up in Cascade and live here and their song really resonated with me. Jetta, Zaila and Wyatt are gifted and creative Atlanta natives and it's a pleasure to highlight their amazing contributions to our city."
Strayhorn Heights is comprised of three teen siblings: Jetta (lead vocals/guitar), Zaila (drums), and Wyatt Strayhorn (bass). The trio grew up surrounded by musicians and creatives as their mom, Atlanta-native Clarice Bell-Strayhorn, is also a musician and songwriter. The band's song is on YouTube available here.