Testingfg of Ads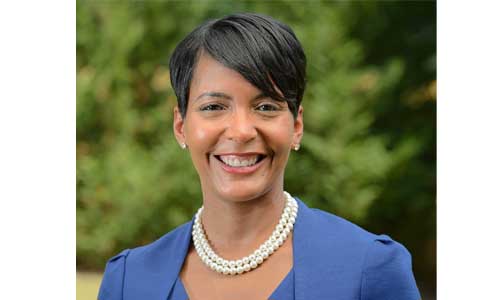 ATLANTA– Mayor Keisha Lance Bottoms today announced the creation of the CoA Recovery Fund, a program to support businesses and facilities adversely impacted following the peaceful demonstrations in the City of Atlanta that began on May 29, 2020. The fund offers grants to eligible small businesses to help them address physical damages and other debilitating losses, and to ensure they can continue to offer employment opportunities and support Atlanta's communities, trade and commerce.
"The peaceful protests taking place here in Atlanta and around the world have sent a clear message on the need to address systemic racism in our nation at a deeper level," said Mayor Bottoms. "Unfortunately, in the midst of the peaceful protests, we witnessed a small and destructive group cause damage to businesses in our city.  Thank you to Invest Atlanta for coordinating the City's Recovery Fund to assist small businesses with their recovery and efforts to continue supporting our communities through jobs and the services."
Small businesses with a current City of Atlanta business license that sustained damages may apply for a grant of up to $10,000 to cover the insurance deductible or cost of actual repairs to restore the property and business operations.
Those seeking a grant will be required to complete an online application form highlighting the impact to their property, facilities and/or business as a result of these particular events. Application intake will begin soon and be administered through Invest Atlanta. Information and applications will be  available on Invest Atlanta's homepage at www.investatlanta.com.