Testingfg of Ads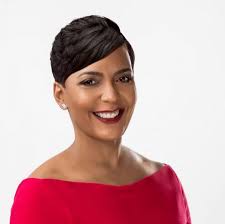 Atlanta Mayor Keisha Lance Bottoms has signed an Executive Order directing the Chief of the Atlanta City Department of Corrections to take the necessary action to permanently stop receiving U.S. Immigration and Customs Enforcement (ICE) detainees under the current agreement with the United States Marshals Service.
Additionally, the order directs Corrections Chief Patrick Labat to formally request that ICE officials transfer all current detainees from the Atlanta City Detention Center as soon as possible.
"As we work to achieve our vision of an Atlanta that is welcoming and inclusive, with equal opportunity for all, it is untenable for our City to be complicit in the inhumane immigration policies that have led to the separation of hundreds of families at the United States southern border," said Mayor Bottoms.
The City of Atlanta originally entered into an agreement with the U.S. Marshals Service in March 2010, which allowed the housing of ICE detainees. That agreement was originally halted by the Mayor's temporary Executive Order in June of this year, after the Trump Administration began to enforce zero-tolerance immigration policies that resulted in the separation of hundreds of families at the United States/Mexico border.  To assist the City in determining the best path forward, the Mayor convened an Advisory Committee on Immigrant Detention made up of advocates, representatives of ICE and Department of Corrections staff.  After numerous meetings and the receipt of public input, the committee recommended that the City should no longer accept ICE detainees.
"With the guidance of immigration detention and corrections experts, I have determined that the most prudent decision is to permanently stop accepting and housing ICE detainees in the Atlanta City Detention Center," said Mayor Bottoms. "I do not make this decision lightly, or without concern as to the impact on these individuals. But until there is comprehensive immigration reform, this is the only way Atlanta can truly fulfill its legacy of compassion and tolerance. Civil offenses do not warrant criminal consequences – and no one should be jailed solely because they seek the American Dream."
In addition to the Executive Order, the Mayor announced several new initiatives to support immigrants in Atlanta including a partnership with Uber, Catholic Charities, and Lutheran Family Services to provide free transportation and meals to families separated at the US-Mexico border and reunited in Atlanta.  She will also be asking the City Council to approve the expansion of legal services to immigrants through the City's Access to Justice program in the Office of the Public Defender.  Finally, the Mayor announced that the City of Atlanta has filed an amicus brief along with other U.S. cities to protect Americans who have Temporary Protective Status (TPS) from deportation.  This will assist 12,000 Georgians who are from El Salvador, Sudan, Haiti, and other affected countries
A copy of the order signed today can be found here.