Testingfg of Ads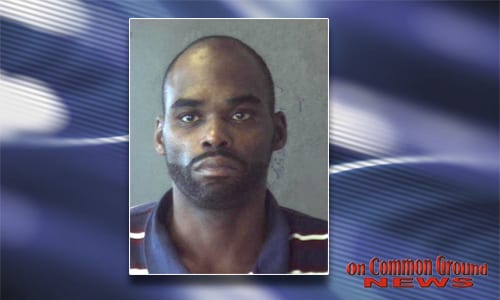 Jason Philpot, 38, of Atlanta, was sentenced to 25 years, eight months in prison to be followed by three years of supervised release
Philpot, a 10-time convicted felon, was sentenced to federal prison for the armed robbery of a Waffle House and assault on police officers, whom he led on a high-speed chase and shot at after the robbery.
According to U.S. Attorney Byung J. "BJay" Pak, Philpot and his accomplice entered the Waffle House on LaVista Road in Tucker on Sept. 30, 2014, shortly after 10:30 p.m. Philpot wore a black mask and carried an assault-style rifle while his accomplice wore a green mask and carried a handgun. The robbers approached two waitresses at gunpoint and demanded that the women provide money from their cash registers and relinquish any personal cash. Philpot and his accomplice then emptied the cash register, took the waitresses' tip money, demanded access to the safe, and forced the waitresses to accompany the robbers to the rear of the restaurant before placing the women on the floor at gunpoint.
A Waffle House employee standing outside the restaurant saw the robbers flee and called 911, alerting a nearby DeKalb County police officer. The officer encountered the robbers and unsuccessfully attempted to stop them before they escaped in a car driven by the defendant. Philpot and his accomplice then led multiple police officers on a high-speed car chase through a busy commercial area. Philpot eventually crashed his car. He and his accomplice fled on foot and fired at the pursuing officers. The defendants fired 11 rounds at police officers before Philpot was arrested at a nearby hotel and his accomplice was apprehended in a brush area close to the hotel.
Philpot pleaded guilty to the armed robbery of the restaurant, but proceeded to trial on the offenses of discharging a firearm during a crime of violence–the armed robbery–and being a previously convicted felon in possession of a firearm.
A jury convicted him of the offenses on Aug. 4, 2017.
The jury acquitted Philpot's accomplice of all charges related to the Waffle House robbery and his accomplice subsequently pleaded guilty to committing the armed robbery of a McDonald's restaurant that occurred days before the Waffle House robbery. Philpot's accomplice received a sentence of 10 years in prison.