Testingfg of Ads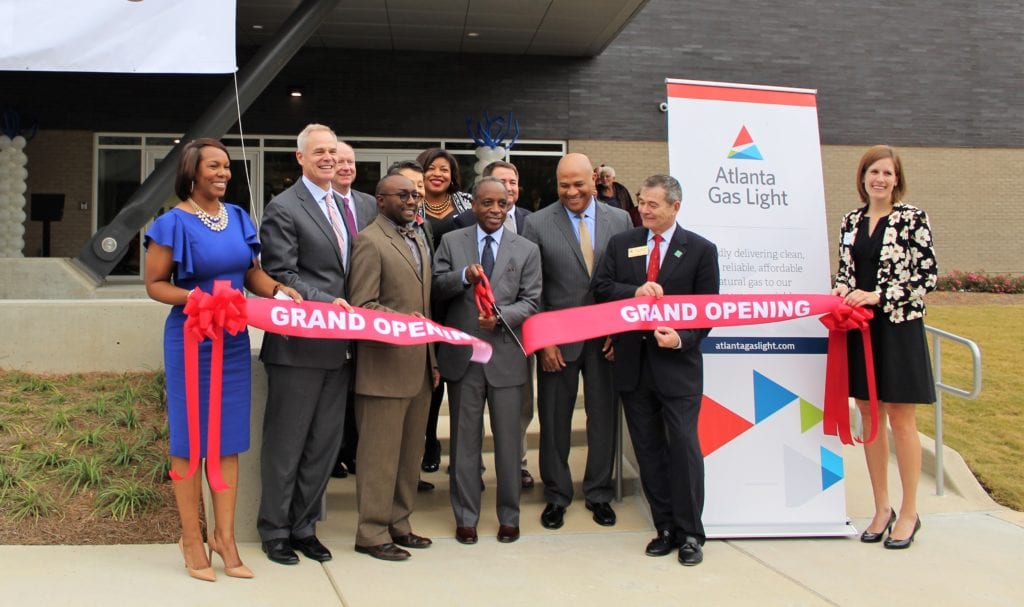 Atlanta Gas Light officials and DeKalb County leaders held a ribbon-cutting ceremony on Nov. 29 for the company's new Atlanta Region Business Center.
The 51,000-square-foot facility, located at 2105 Brannen Road in Atlanta, sits on 8.23 acres and consists of office and warehouse space, a fleet operation facility and a compressed natural gas station for Atlanta Gas Light service vehicles.
Approximately 150 Atlanta Gas Light employees will relocate to the facility, which offers the company a centralized location to better meet customer needs in the metro Atlanta area and provides an opportunity for its workforce to leverage integrated technology to help increase efficiency when responding to service calls.
"Through this facility we hope to make a significant investment that will serve as a catalyst for growth in the surrounding DeKalb County community," said Bryan Batson, president of Atlanta Gas Light. "We're also able to deepen our commitment to delivering clean, safe, reliable and affordable natural gas for metro Atlanta homes and businesses."
In addition, the state-of-the-art building has incorporated natural gas equipment including seven natural gas heat pumps and two natural gas backup generators. The facility also features green energy-efficient and cost-saving technologies including LED lighting, wall paint with low-emitting volatile organic compounds to help sustain indoor air quality, as well as perforated metal sunscreens on the building façade to reduce sunlight and cooling costs – and eliminate the need for interior shades.
Construction for the Atlanta Region Business Center began in August 2017.