Testingfg of Ads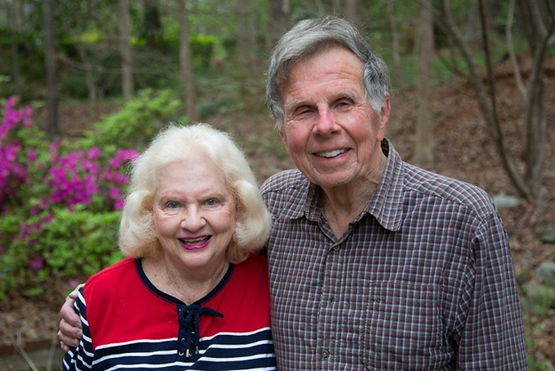 Honoring the work of long-time volunteers Tom and Killian Smith, the Arabia Mountain Heritage Area Alliance has announced it will offer a two-week paid internship to undergraduate and graduate students starting this winter.
The internship at Davidson-Arabia Mountain Nature Preserve will provide students with experience in a variety of park stewardship responsibilities to inspire them to seek careers in parks, land management, conservation and education.
Successful candidates will work on projects such as expanding the Nature Preserve pollinator garden, building trails and managing the geocaching program. The Davidson-Arabia Mountain Nature Preserve and the Arabia Alliance will begin the internship selection process this fall.
"Part of being a National Heritage Area is supporting and educating those who will ensure the future of these parks and historic sites," said Mera Cardenas, executive director of the Arabia Alliance. "Through this program, we're helping open the door to the next generation of park stewards."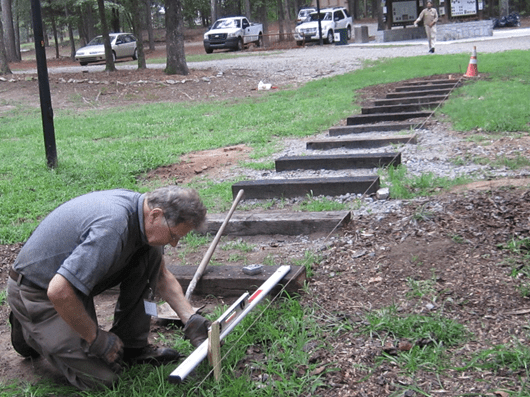 For nearly 20 years, the Smiths have donated their time, energy and knowledge to make the Nature Preserve a more welcoming place for visitors. Officials say Arabia Mountain has become a beloved jewel of the DeKalb County park system, thanks to the Smiths. The Tom and Killian Smith Stewardship Interns Program will continue the couple's work of caring for the greenspace.
Tom and Killian began volunteering at the Davidson-Arabia Mountain Nature Preserve in the early 2000's. One of Tom's first initiatives was removing and covering up graffiti on Arabia Mountain's granite outcrops. Tom also posted wayfinding signs, made sure the trails stayed clear and built stairs and bridges at the preserve. In addition, he worked with long-time volunteer and former ranger, Tyrone Burkette, to build trails and mark the park boundaries.
Killian Smith has been one of the main forces behind the popular geocaching program within the Arabia Mountain National Heritage Area. She installed Little Free Libraries for book lovers of all ages, helped out with numerous administrative and outreach needs at the Visitors' Center and created a detailed archive of any and all news clippings about Arabia Mountain. Both she and Tom have spent days staffing the Nature Center, providing countless park visitors with help and advice. They have also been active in the park's education efforts, leading tours including Tom's annual Ruins Tour of the historic and natural resources located throughout the greenspace.
"Tom and Killian's contribution is unmatched. This park would not be what it is today without them," said Robby Astrove, Davidson-Arabia Mountain Nature Preserve Ranger.
The Arabia Mountain Heritage Area Alliance is partnering with DeKalb County Parks & Recreation to create the Tom and Killian Smith Stewardship Interns Program. The Alliance plans to conduct the two-week program annually during winter break. The Alliance will announce the formal application process in the fall.