Testingfg of Ads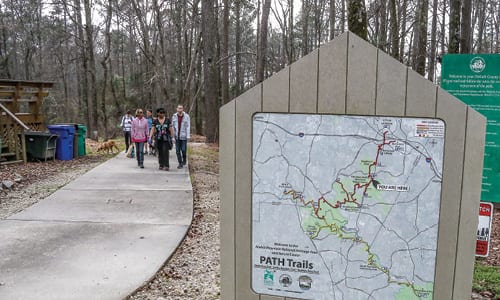 Adventurers won't have to wait until March for the popular triple hike challenge across Arabia Mountain, Panola Mountain and Stone Mountain. Similar to the fast-paced Monadnock Madness hike, outdoor enthusiasts will stimulate their senses, challenge themselves, and discover the scenic beauty at three metro Atlanta monadnocks this fall. 
During the Daisy Days Triple Hike on Sept. 30, hikers will see seemingly stark mountains transform into a sea of yellow as we summit all three mountains in one incredible day. Participants will even earn a special souvenir and roast marshmallows by a fire.
To purchase tickets now, visit http://daisydays.bpt.me.
This adventure is presented by the Arabia Mountain Heritage Alliance in partnership with the Davidson-Arabia Mountain Nature Preserve, Panola Mountain State Park, Friends of Panola Mountain State Park and Stone Mountain Memorial Association.