Testingfg of Ads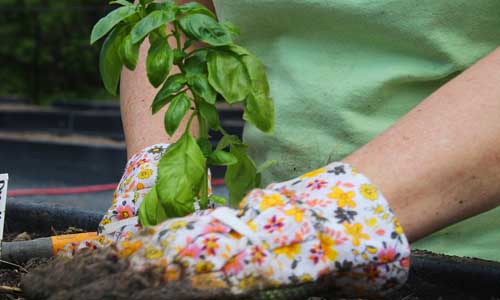 Pictured is a snapshot from Harvest Gwinnett at the Lawrenceville Community Garden. Live Healthy Gwinnett launched in 2014 as a community health initiative designed to encourage Gwinnett County residents to invest in personal wellness.
 LAWRENCEVILLE—It's time to grow! Gardeners of all skill levels are invited to reserve a plot and be part of the Lawrenceville Community Garden.
Applications are now being accepted for 4 feet by 8 feet garden plots for the 2020 season. These raised beds are $35 each and applicants are required to perform 12 hours of community volunteer service annually toward the general care and upkeep of the garden.
The Lawrenceville Community Garden is the first of the community garden initiatives that make up the Harvest Gwinnett program. The gardens and programs are managed by Live Healthy Gwinnett and made possible through partnerships with the city of Lawrenceville, Food Well Alliance, Gwinnett Department of Community Services, UGA Extension Gwinnett, Gwinnett County Sheriff's Office and other community organizations.
The Lawrenceville Community Garden is located at Rhodes Jordan Park, 100 East Crogan Street in Lawrenceville. For more information, including applications, permits, and guidelines, please visit LiveHealthyGwinnett.com or contact HarvestGwinnett@gwinnettcounty.com.