Testingfg of Ads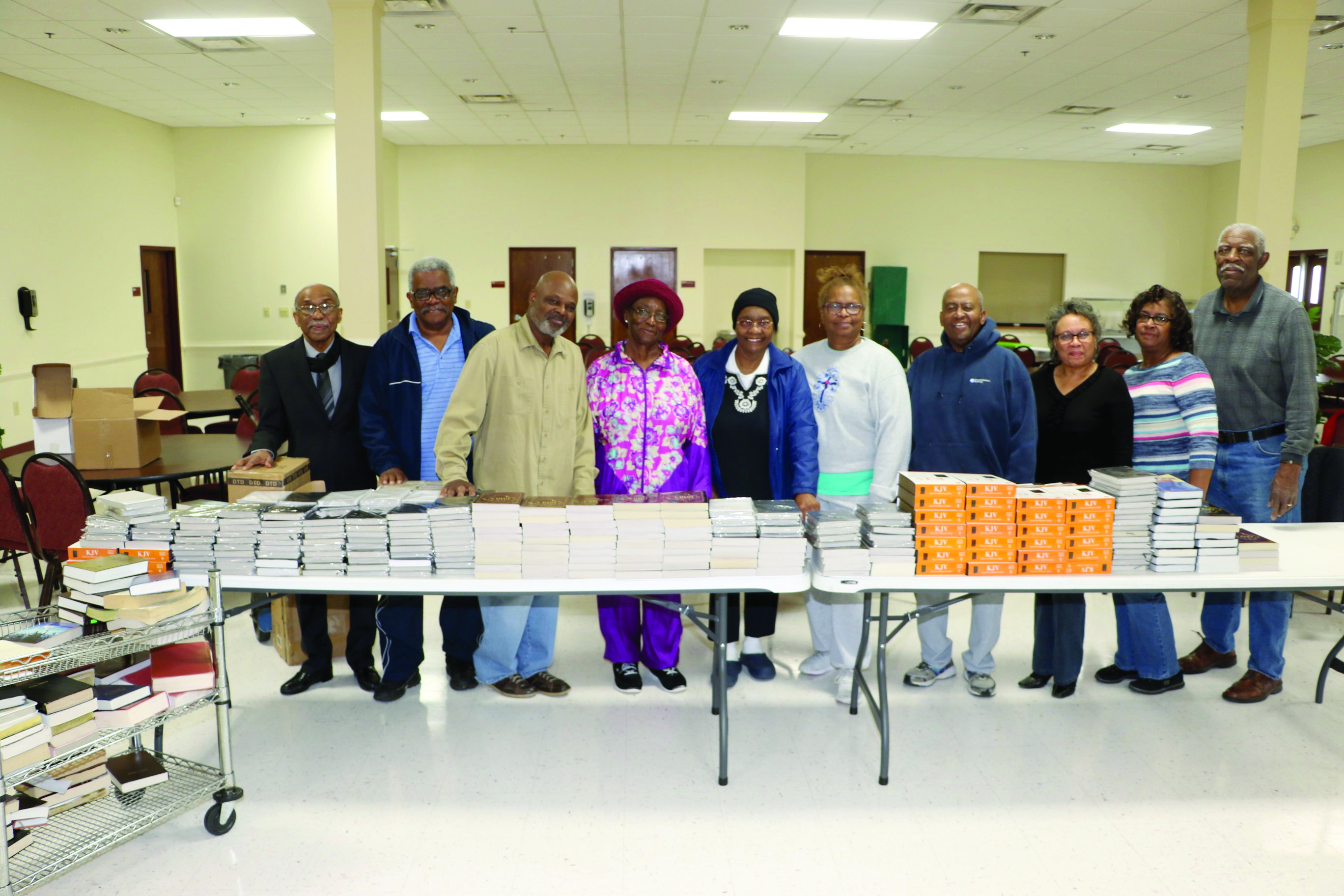 Antioch-Lithonia Missionary Baptist Church has set a record in collecting bibles in an effort to meet a deficiency in Christian literature overseas. For weeks, dozens of volunteers at the church worked together to collect thousands of bibles to send to poor nations around the globe.
Pastor James C. Ward said this year will mark the fourth year that the Lithonia church has participated in the "Bible Jamboree," collecting some 2,809 bibles from the church's congregants, outpacing last year's donations of 1,706 bibles.
"The word of God is very important and we want to spread the gospel to the entire world. This is part of the great commission to spread the word and we believe we should do that," said Pastor Ward.
Through its partnership with Love Packages, a Christian organization based in Butler, Illinois, Antioch-Lithonia seeks to share the word of God with people around the globe.
Aside from bibles, Love Packages recycles Sunday school materials and a variety of printed Christian literature that would have otherwise sat collecting dust on a shelf or have been thrown away.
Ward said the bible initiative provides church members with a tangible way to practice what Christianity is all about.
Deaconess Frances Anderson, who teaches the women's Sunday school class, said she enjoys receiving testimonies and stories from all over the world about how happy people are to have a bible of their own for the first time.
"We're participating in something that's much bigger than we are. It just makes you feel good on the inside that you're doing something to get the word out," Anderson said.
Anderson said that one of the newsletters she received from Love Packages stated that the organization has shipped over 1,641,505 pounds of Christian literature to places such as the Philippines, Haiti, the Bahamas, Ghana, Kenya, Tanzania, Liberia, Uganda, South Africa, Guatemala, Honduras, India, Jamaica, and Thailand.
Pastor Ward said that in some countries, bibles are so scarce people tear them apart and swap individual books of the bible amongst themselves just so everyone can read the Scriptures.
Ward, who owns over 100 translations of the bible, said owning a bible is a luxury in nations plagued by poverty and war.
"Most of us have several bibles at our house. It's amazing how some people don't have one bible. People walk miles to get one and they treat it like a diamond ring or a Rolex. We just think we're supposed to have cars, electricity, and running water and we forget there are people who don't have food, so a bible is the last thing on the priority list," said Ward.
Pastor Ward went on to say that besides poverty, some countries under religious sanctions prohibit the use of a bible, making access to a bible incredibly difficult.
Several of Antioch-Lithonia's ministries pitched in and donated hundreds of bibles in a church-wide competition to see who could gather the most bibles. Siblings Kennedi and Jaden Anthony, who are 9 and 7 respectively, donated 520 bibles alone.
Pastor Ward said he is thankful for the opportunity to minister to people around the world through this ministry and appreciates his church's enthusiasm in participating in the bible giveaway and for being good stewards of the Word.