Testingfg of Ads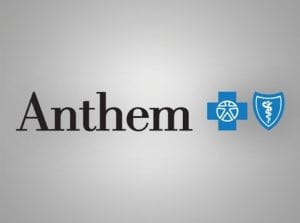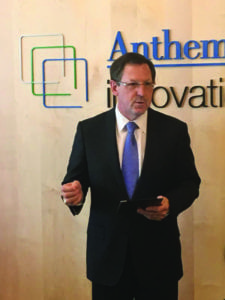 ATLANTA – Anthem, Inc., one of the nation's largest health benefits companies, will create 1,800 information technology(IT) jobs in Midtown Atlanta and invest more than $20 million in the community over the next six years, officials have announced.
Anthem's new facility will be located at the Bank of America Plaza, allowing for close collaboration between the IT hub and the Anthem Innovation Studio that recently opened in Tech Square, officials said.
"I am excited that Anthem has chosen Atlanta for its consolidated IT business, where the company will have access to a base of highly skilled workers and a thriving business community focused on building for the future," said Atlanta Mayor Kasim Reed. "This move demonstrates that Atlanta is the region's leader in technology and IT talent. This year alone three major Fortune 500 companies have established IT and innovation centers in our city."
Gov. Nathan Deal praised Anthem for its investment.
"As Georgia continues to grow its reputation as the nation's top destination for the health IT industry, major companies like Anthem continue to strategically position themselves here," said Deal. "Georgia's qualified workforce and the collaborative partnerships on both state and local levels will allow Anthem to improve customer outreach while maintaining its competitive edge on a national scale. We value Anthem's investment in Georgia and look forward to the company's plans for renewed growth and significant expansion."
Anthem's decision to establish an IT hub in Atlanta will allow for the expansion of consumer access to high-quality, affordable health care through a next-generation IT strategy centered on modernization, digitization and innovation.
"For more than 75 years, Anthem companies have invested in the Georgia workforce. Atlanta has become known as an innovation hotbed with research facilities, incubators and start-ups in a highly concentrated area," said Tom Miller, senior vice president and chief information officer of Anthem, Inc. "We're looking forward to opportunities for partnerships that help transform health care and support exceptional consumer experiences. Additionally, this allows us to tap into the IT talent pipeline in this state."
"Anthem's announcement represents the eighteenth information technology or software development operation to set roots in Georgia within the last year, representing approximately 4,500 new quality Georgia jobs," said Chris Carr, Commissioner of Georgia Department of Economic Development. "We are excited about this new growth, and we look forward to helping Anthem fill these quality jobs with Georgia's highly-skilled talent."
More than 72 million people are served by Anthem's affiliated companies, including more than 38 million enrolled in its family of health plans.