Testingfg of Ads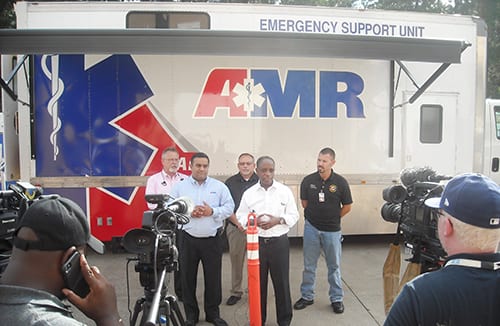 American Medical Response (AMR) teams in DeKalb County have begun mobilizing for deployment to assist with medical efforts as Hurricane Florence batters North Carolina and South Carolina.
AMR and DeKalb CEO Michael Thurmond announced that AMR has set up a command station in Stone Mountain to deploy emergency workers to provide ground ambulance, air ambulance, paratransit services, non-ambulance EMS personnel and other resources. Assistance is coming from around the country, officials said.
The teams will be volunteering in coordination with the Federal Emergency Management Agency and the military.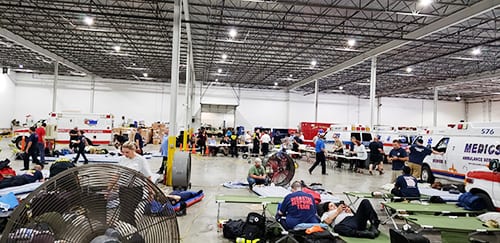 "We anticipate the crews will be on a 7-14 day activation, but that can change as the situation changes. The crews will stay in the area as long as they are needed," AMR officials said in a news release. "When the crews arrive at their assigned area, they will be working under the guidance of FEMA, State and local EMS agencies."
The efforts, officials say, will not impact AMR's services or readiness in DeKalb.
"We are fortunate to be able to send some of our local assets – including personnel and equipment – to assist the communities in the path of Hurricane Florence," said Terence Ramotar, AMR's Regional Director. "It is important to know that sending these resources does not affect our ability to provide timely medical response for all the communities we serve."