Testingfg of Ads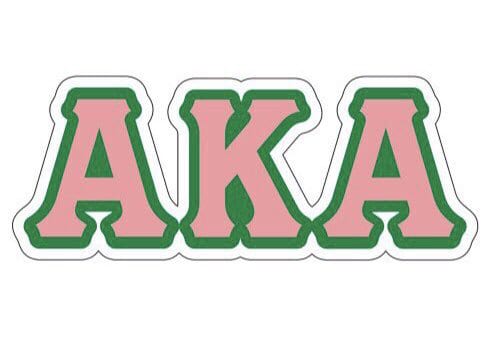 Alpha Kappa Alpha Sorority, Inc. will host its 66th South Atlantic Regional Conference (SARC) April 10–14, in Greenville, S.C. at the Greenville Convention Center. This year's conference theme is  "Excellence Personified: From the Mountains to the Foothills."
Nearly 5,000 members from Georgia, Florida and South Carolina are expected to attend, delivering an economic impact of more than $2.6 million to the local community.
During the SARC, members will focus on five key program target initiatives: Historically Black Colleges and Universities for Life: A Call to Action; Women's Healthcare and Wellness; Building Economic Legacy; The Arts; and Global Impact.
Members will support the Women's Healthcare and Wellness initiative by joining the 8,000-step challenge along the Rabbit Swamp Trail at Cleveland Park. Additionally, members will also have an opportunity to learn the story of the "Dark Corner," visit cultural art museums and attend an afternoon of arts with the South Carolina Governor's School for the Arts and Humanities.
Other special activities planned for family members, guests, and the community include the Roper Mountain Science Center and the SARC's public meeting in which community leaders will be recognized for their contributions to the community.  Special recognition will be given to members who have served the sorority for 25 years, 50 years and 75 years. 
Alpha Kappa Alpha Sorority, Inc. is the oldest Greek-letter organization established in America by black women and was founded on Jan. 15, 1908, at Howard University. Led by International President Glenda Glover, the organization consists of thousands of college-trained women who give of themselves to support community service projects and scholarship programs.
  
Hostess chapters for SARC, consist of 10 graduate chapters and five undergraduate chapters from Spartanburg SC, Greenville, SC, Gaffney, SC, Greer, SC, Greenwood, SC, Anderson, SC, Clinton, SC, Newberry, SC, Rock Hill, SC, and Fort Mill, SC. The South Atlantic Region is noted as the largest of ten regions in the sorority.  Under the leadership of Regional Director, Carolyn G. Randolph of Columbus, Georgia, the region has more than 17,000 members and is comprised of 175 graduate and undergraduate chapters. The sorority has a total membership of over 300,000 women, and more than 1,000 chapters in the United States and internationally in the Caribbean, Canada, Germany, Japan, Korea, and Africa.
For more information, visit www.AKA1908.com/southatlantic.