Testingfg of Ads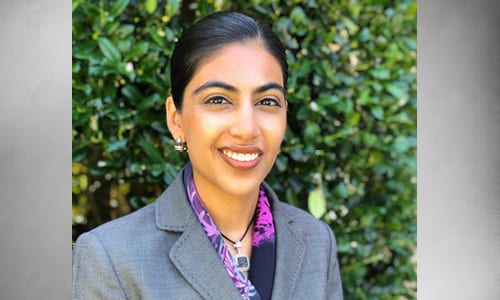 Atlanta Mayor Keisha Lance Bottoms has announced that Aliya Bhatia will serve as the City of Atlanta's first-ever Chief Education Officer. In the Cabinet-level position , Bhatia will work in partnership with Atlanta Public Schools and community leaders to improve access to quality education and vocational training for students and communities.
"Quality education can transform lives.  Aliya Bhatia's experience, passion and commitment to creating high-quality, accessible educational opportunities will allow her to effectively partner with APS and other education and industry leaders from throughout the community as we work to improve access to education and training for all of our children and residents," said Mayor Bottoms.
A native of metro Atlanta, Bhatia started her career as a teacher with Teach for America and later joined the Boston Consulting Group as an associate and consultant. She recently completed her Master's Degree in Public Policy from the John F. Kennedy School of Government at Harvard University, during which time she focused on issues including workforce development and worked on projects for both the City of Atlanta Department of Performance and Innovation and Enterprise Community Partners Southeast.
As Chief Education Officer, Bhatia will work with community stakeholders to improve collaboration and identify and advocate for policies and resources that will improve access to high quality education for all Atlantans. This will include convening industry and education leaders to develop vocational training programs to meet the growing demand for workers in the city's film and entertainment, smart technology, and construction industries.  Bhatia will also be tasked with creating a citywide Children's Savings Account Program for every child entering kindergarten and with working across city government to ensure that public schools are a priority for infrastructure investment and public safety.
The search for this position was led by two members of Mayor Bottom's transition team:  Bill Rogers, Chairman & CEO of SunTrust Banks and Virginia Hepner, former CEO of the Woodruff Arts Center.
Bhatia's appointment is effective as of July 16th.