Testingfg of Ads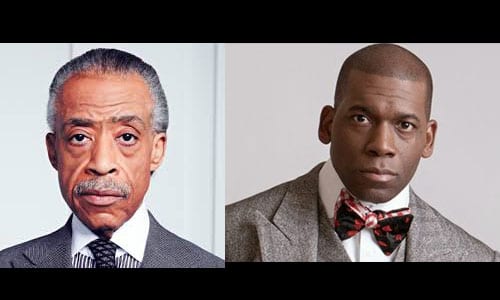 Rev. Al Sharpton and Dr. Jamal Bryant
STONECREST–The Rev. Al Sharpton will be the guest speaker at New Birth Missionary Baptist Church's pre-King Day Celebration on Sunday, Jan. 19, ahead of the national holiday on Jan. 20.
Sharpton will speak at the 9:30 a.m. service at New Birth, which is located at 6400 Woodrow Road, Stonecrest.
Dr. Jamal Bryant, New Birth's senior pastor, said he invited the icon civil rights/human activist, who is his mentor, to not only commemorate the life of Dr. Martin Luther King, Jr., but because Rev. Sharpton's healthy lifestyle ties in with New Birth's health initiatives.
"He has lost over 100 pounds through diet and exercise—no surgery. He is the model of both worlds for us: civic engagement and health," said Bryant.
New Birth held a ribbon-cutting ceremony on Jan. 12 for the re-opening of its Samson Fitness Center. Bryant said the fitness center has undergone renovation and now offers state-of-the-art equipment as well as "radical, cutting-edge trainers," who demonstrated some of their workout routines during the re-opening.
"I was out of breath," said Bryant. "It's what we need. I wanted New Birth to model a holistic ministry and not only be concerned about people's souls but also the health of their bodies."
Bryant said he is encouraging his church members to not only exercise but to choose more healthy eating options as a lifestyle.
"We're encouraging our church members to do a plant-based diet for the month of January with the hopes that people will continue it thereafter," said Bryant.
Bryant praised Sharpton for his continued healthy habits. Sharpton, who once weighed more than 300 pounds, has shed more than half of the weight. He follows a workout regimen and diet that has helped him to maintain his weight, according to several news outlets. Page Sixcelebrity news reported that Sharpton's daily menu includes a banana at 4:15 a.m., followed by protein powder, one salad and a slice of toast between 11 a.m.; and noon; two more slices of toast around 6 p.m.; and fish once a week.