February 13, 2017
2

min
195
0
Testingfg of Ads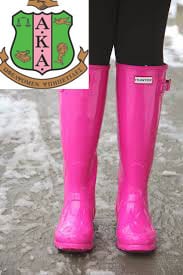 State Representatives Karen Bennett (D-Stone Mountain), Carolyn Hugley (D-Columbus) and Dar'shun Kendrick (D-Lithonia) will host members of Alpha Kappa Alpha Sorority for "Pink Boots on the Ground" Day at the State Capitol on Monday, Feb. 20.
"It is always an honor to welcome and join my sorority sisters and other like-minded people at the State Capitol each year for Alpha Kappa Alpha Day," said Rep. Bennett.  "I am especially looking forward to hosting this year's event to bring together these women and discuss the issues that are most important to our families and our communities."
"Pink Boots on the Ground" Day will bring together over 200 members of Alpha Kappa Alpha Sorority under the Georgia Capitol's Gold Dome to highlight and discuss issues that are important to constituents with elected officials. The event will stress the importance of organizing and participating in the political process.
Alpha Kappa Alpha Sorority, Inc. is the oldest Greek-letter organization established in America by black women and was founded on Jan. 15, 1908, at Howard University. Led by International President Dorothy Buckhanan Wilson, the organization connects thousands of college-trained women who give of themselves to support community service projects and scholarship programs. With a membership of over 265,000 women, the sorority has more than 986 chapters in the United States, the Caribbean, Canada, Germany, Japan, Korea and Africa.