Testingfg of Ads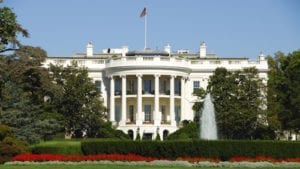 The Atlanta Housing Authority has hired 13 interns as part of the White House 2016 Summer Opportunity Project. The initiative provides 1,000 or more youths, ages 16-21, with job-readiness and summer employment opportunities.
"The Department of Housing and Urban Development asked each public housing authority to hire at least one youth in support of the White House initiative," said Joy Fitzgerald, president and CEO of the Atlanta Housing Authority. "As a Moving to Work authority, we felt it only appropriate to go all out for this great initiative and hire 13 summer interns."
"We're delighted to have our summer interns, and their work will provide meaningful opportunities for them to learn new skills," said Catherine Buell, AHA's chief operating officer. "Interns will be included in our day-to-day business operations, and each department will be asked to identify specific learning objectives for our interns."
The internships began June 13 and will end July 31. Participants were selected from the Choice Neighborhoods Community, Housing Choice Voucher Program and former University Home residents.
AHA's summer interns are:
Keairra Brown, Georgia State University
Karemma Brown, Georgia State University
Jaela Clark, Spelman College
Autumn Griffin, Albany State University
Jada Hairston, Spelman College
Kavia Lowe, Therrell High School
Melanie McCammon, Henry W. Grady High
Sydne Pettaway, Arabia Mountain High
Kennedy Prothro, Spelman College
Breanna Rice, Spelman College
ReAna Thompson, Oakwood University
Essence Ware, Spelman College
Tyler Wilder, Woodland High School