Testingfg of Ads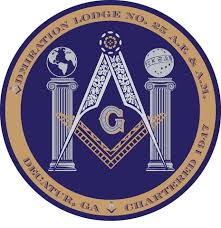 Admiration Lodge No. 25 will host its 6thannual career fair in partnership with DeKalb County Commissioner Larry Johnson and JABY INC. on Wednesday, Jan. 22, 1 to 4 p.m. at the Community Achievement Center, 4522 Flat Shoals Parkway, Decatur.
JABY INC. is opening its clothing closet Jan. 20-23 to provide free career attire for those who would like to attend the job fair and something to wear. Clothes are also available to anyone who already has a job but still needs work clothes. The clothing closet, located at 5684 Redan Road, Stone Mountain, will be open Jan. 20: noon to 4 p.m.; Jan. 21: 9 a.m. 3 p.m.; Jan. 22: 9 a.m. to 7 p.m.; and Jan. 23: 9 a.m. to 3 p.m.
Job seekers will have the opportunity to meet employers from a variety of industries including the U.S. Census Bureau, Center for Disease Control, Waffle House, Georgia Department of Transportation; registered nurses, Certified Nurses Assistants, Personal Care Assistants, 511 operator trainees, EMTs and paramedic, construction workers, , wellness professionals, multiple staffing agencies, engineers, educators, firefighters, law enforcement, sales, accounting, engineers, logistics, data entry, forklift drivers, production employees, machine operators, maintenance, customer service and others will be in attendance.
Candidates should come to the event dressed in interview-appropriate attire and resumes. Be prepared to speak directly with employers. Information also will be available regarding record restrictions.