Testingfg of Ads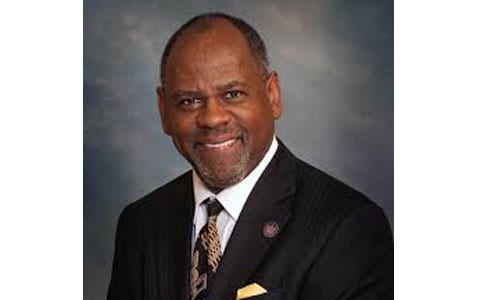 Georgia Piedmont Technical College President Jabari Simama was honored recently by the Atlanta Business League (ABL) as one of Atlanta's Men of Influence for 2017.
For many years, the ABL has recognized business owners, professionals, community and civic leaders throughout the entire Metropolitan Atlanta area for their accomplishments. The official introduction of the 2017 Men of Influence and announcement ceremony was held July 11 at the Hyatt Regency Atlanta.
Simama was selected for the honor because of his work in education, government, leadership, technology and community development,said Leona Barr-Davenport, ABL's president and CEO.
"Dr. Simama never met a problem that he was not willing to attempt to solve. He is a thought leader who is a recognized change agent wherever he serves," Davenport said.
Simama said he was honored to be inducted as a 2017 Men of Influence.
"Since its inception, the Atlanta Business League has been a trailblazer in the development of relationships among large and small businesses. They have always placed a priority on educational training opportunities for business owners and their staffs," Simama said
The 2017 list reflects the names of black men in metro Atlanta communities who have reached "senior level" positions within their respective professions.  Atlanta's Men of Influence are either leading entrepreneurs in their industry; have achieved history-making feats; or have attained respected levels of influence in politics and government. In addition to professional accomplishments, they have demonstrated their commitment to the citizens of Metro Atlanta by their significant involvement in community and civic activities. ABL's goal is to provide an educational opportunity for individuals at all levels, from middle school to corporate America, to meet and interact with men in leading and history-making positions throughout metro Atlanta.