Testingfg of Ads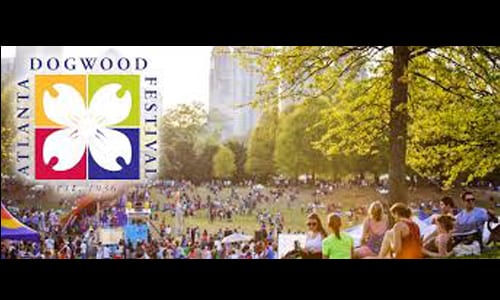 After having to postpone this spring's Atlanta Dogwood Festival due to the coronavirus (COVID-19)pandemic, festival organizers say the 84th Annual Atlanta Dogwood Festival is now scheduled to take place in Piedmont Park from Friday, Aug. 7 through Sunday, Aug 9.
The festival will be joined by the already-scheduled World Diversity & Inclusion Festival and 5K in the park for the August outdoor celebration.
"We are thrilled to have found a new date to continue the annual tradition of the Atlanta Dogwood Festival," said Brian Hill, festival executive director. "We appreciate the efforts by the City of Atlanta administration, as well as the openness of the World Diversity & Inclusion Festival, in working with us to find an alternative to cancelling this year's event.  We look forward to being able to bring a much-needed celebration to our city and continue the beloved tradition of the Atlanta Dogwood Festival."
While social distancing and sheltering in place is under way throughout Georgia, festival organizers say are optimistic that the August date offers enough time for healing from the coronavirus outbreak. The safety of festival attendees, artists, vendors and participants is a top priority, and festival organizers will continue to work closely with the City of Atlanta to monitor the coronavirus situation in the months leading up to the outdoor event.
"The Atlanta Dogwood Festival has celebrated the blooming of the dogwood trees since 1936," said Hill. "This year, we'll get the chance to see dogwoods in a new season – flush with green leaves that offer plenty of shade!"
Each year, the Atlanta Dogwood Festival welcomes more than 200,000 people to Piedmont Park for the three-day, outdoor arts festival.