Testingfg of Ads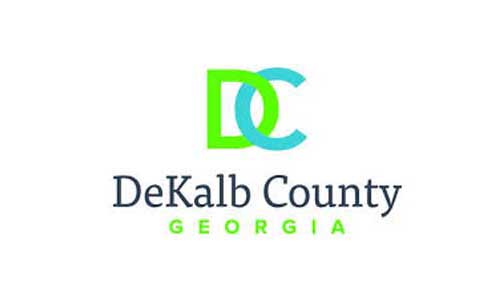 The DeKalb Delegation announced on Thursday (Dec. 3) that 63 applications from residents across DeKalb County were received for consideration for the newly reconstituted Ethics Board. The board will be comprised of seven members and two alternates who will serve in the event that two members are absent. The new board will begin serving on Jan. 1, 2021.
"The Appointing Committee is honored and humbled by the incredible response from our fellow DeKalb citizens and thanks each one of them for applying," the news release stated.
The list of 63 will be narrowed down to a list of finalists, which also will be made public, the Delegation said.  The House and Senate will each appoint three members; DeKalb's Tax Commissioner will appoint one person and the DeKalb Clerk of Court will appoint two alternatives to serve on the board.
DeKalb County voters approved HB1243 in a Nov. 3 referendum, paving the say for a newly reconstituted Ethics Board.
Meanwhile, Attorney Dwight Thomas, who represented former DeKalb County Commissioner Sharon Barnes Sutton in her successful challenge against the Ethics Board, has filed a motion objecting to the Dec. 2 Board of Ethics meeting.
Thomas stated in the motion filed on Nov. 30 that Ethics Officer Stacey Kalberman and members of the Board of Ethics held the December meeting in violation of the court's Aug. 27, 2018 orders. The Georgia Supreme Court, Thomas said, held that four of the board's seven members appointed by private organizations were "unconstitutional." He said the three members who were left do not constitute a legal board.
Thomas said: "Further, the legislature does not have the power to override the Georgia Supreme Court by ignoring a ruling of the Georgia Supreme Court on a constitutional issue. Any action taken by an illegal and unconstitutional Board of Ethics is contemptuous and subject to other legal challenges."
Following is the list of 63 applicants the DeKalb Delegation said has expressed an interest in serving on the new Ethics Board:
Patricia Ann Rosenthal
Tucker, GA 30084
Dr. Natasha L. Ball Dunson
 Decatur, GA 30035
John James Milner
 Avondale Estates, 30002
Robert Peter Marcovitch
Atlanta, GA 30306
Robert Lenoris Brown
Lithonia, DeKalb, 30038
Vickie Elaine Collins
 Chamblee (Dekalb) GA 30341
Robert L Wittenstein
Dunwoody, GA, 30338
Harold Eric Hilton
, Atlanta, DeKalb County, 30317
Thomas Samuel Clark
 Decatur, GA 30030
Sheri Tomblin Lake
Tucker, Georgia 30084
Cathea Simelton-Treminio
Brookhaven, GA 30341
Lawrence Thomas Clements
 Atlanta GA 30306
Margaret L. Walker
Decatur, DeKalb 30033
Mrs. Ella Davis
 Decatur, DeKalb 30034
Ms. De'Etra Judd-Moore
 Decatur, 30034
Eric Peter Maurer
Atlanta, GA 30307
Stephen Morgan Binney
 Clarkston, Dekalb, 30021
Pamela Denise Williams
Decatur, GA 30034
Alexandra Morgan Joseph
Atlanta, GA 30317
Daniel Steven Morgan
 Atlanta, GA 30345
Sanford Stuart Hartman
Atlanta, Georgia, 30329
Renee Burwell-Billie
 Stone Mountain, GA 30088
Jon Grant Keen
Decatur, DeKalb, 30033
Velda Goldberg
Decatur, 30030
Candace Nicole Walker
 Stone Mountain, GA 30087
Jonathan Kadane Crane
 Decatur, GA 30030
Mr. William T. Clark
 Atlanta, GA 30307
Dr. Elizabeth "Beth" Lauren Thompson
Stone Mountain, GA 30083
Mr. Ryan Brucks Brown
Stone Mountain, GA 30083
Robert ("Bob") Franklin Dallas
 Dunwoody, DeKalb County, GA 30338
Daniel Andrew Browning
Decatur, 30033
Rosa Darden Waymon
 Stone Mountain, GA 30083
Veronica Nicole Kulon
 Decatur GA 30035
Dr S Bola Tilghman
Stone Mountain, DeKalb 30088
Ms. Madeline E. McNeeley
Brookhaven, DeKalb County, GA 30319
Shayna M. Steinfeld
Atlanta, 30345
The Rev. Dr. James L. Brewer-Calvert
Atlanta GA 30340
Deborah Ann Jackson
Lithonia, 30058
Adriana de la Torriente
Atlanta, GA 30345
James Francis Grubiak
Atlanta, GA 30306
James Tafford Langford
 Dunwoody, GA 30360
Clara Black DeLay
Lithonia, GA 30038
Jason J. Adams, Sr.
DeKalb, 30032
Mr. Leslie Peter Klemperer
Atlanta, DeKalb County 30307
Shan Ali Momin
Dunwoody, DeKalb County, 30360
Stacey Allynn Chavis
Atlanta, GA 30319
Angela Dixon
 Clarkston, GA 30021
Karen Wheel Carter
 Atlanta, GA 30345
ROSA DARDEN WAYMON
– STONE MOUNTAIN GEORGIA 30083
Justin Archibald Critz
Atlanta, DeKalb, 30306
Ms. Ann-MIchelle Long Spears
 Brookhaven, GA 30319
Ms. Nadine Sabir Ali
 Decatur, GA 30032
Renee Cail
 Stonecrest, GA 30038
Ambreen Delawalla
Decatur, 30030
Laura Ann Gordy
Decatur GA 3030
Robert Walker
Lithonia, 30058
Karen Wheel Carter
Atlanta, GA 30345
Dr. Diane Daniels Adoma
Stonecrest, GA 30038
Collin Matthew Smith
 Tucker, Georgia 30084
Olivia Dayoga Burrell-Jackson
Lithonia, GA 30058
David Howard Moskowitz
 Dunwoody, GA 30338
Marvis McDaniel-Ivey
Stone Mountain, Georgia 30083
Wendy Elizabeth Heaps
Atlanta, 30307