Testingfg of Ads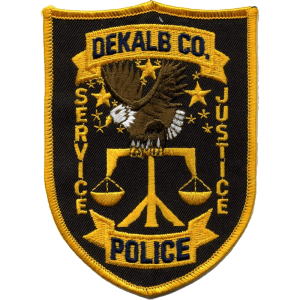 The DeKalb County Police Department is offering a $5,000 reward for help in identifying the suspect or suspects responsible for gunfire that wounded a 4-year-old girl that was hit by a stray bullet that entered her home on Oct. 3.
The shooting took place at the Eastwyck Village apartments in Decatur at 3 a.m. A  stray bullet struck the child in her foot, police said. She was taken to a local hospital and treated for injuries that were not considered life-threatening, authorities said.
Public Safety Director Jack Lumpkin called the shooting "senseless and reckless."
"The entire DeKalb County community is appalled by this senseless and reckless act of violence," said Public Safety Director Jack Lumpkin. "The DeKalb County Police Department is reaching out to the community for help to find the person responsible for this crime."
The Oct. 3 shooting was one of two in the metro Atlanta area where victims were shot by stray bullets fired into their homes. An 18-year-old student was killed when a stray bullet came through a wall and struck her as she slept.
Anyone with information about the shooting incident at Eastwyck Village apartments  should contact the DeKalb County Police Department at 770-724-7850 or Crime Stoppers at 404-577-TIPS (8477).