Testingfg of Ads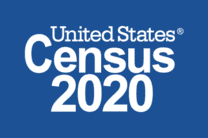 Households across the country have received invitations to complete the 2020 census, but people aren't necessarily rushing to respond—despite sheltering at home as a result of the COVID-19 pandemic.
Nationally, just 47.5 percent of households have responded to the census so far, according to data released by the U.S. Census on April 10.
The state of Georgia closely mirrored the national response rate with a 45.5 percent response rate, the data shows.
As of April 10, the response rate for the following counties:
Gwinnett:  51.5 percent
Cobb:        50.8 percent
DeKalb:    46.8 percent
Fulton:      45.4 percent
Rockdale:  42.8 percent
Everyone in the United States is required by law to respond to the census and local officials say they plan to continue urging residents to respond.
The census, which happens every 10 years, determines how billions of dollars in federal funding will be spent for schools, roads, and other needs in communities across the U.S. The funding is based on official population tallies. The population count also determines how many representatives each state gets in Congress and redistricting.
   Timeline for 2020 Census: 
Jan. 21: The Census Bureau started counting the population in remote Alaska. The count officially began in the rural Alaskan village of Toksook Bay.
March 12 – March 20: Households received official Census Bureau mail with detailed information on how to respond to the 2020 Census online, by phone, or by mail.
April 1: This is Census Day, a key reference date for the 2020 Census—not a deadline. We use this day to determine who is counted and where in the 2020 Census. When you respond, you'll tell the Census Bureau where you live as of April 1, 2020, and include everyone who usually lives and sleeps in your home. You can respond before or after that date. We encourage you to respond as soon as you can.
April 29 – May 1: The Census Bureau will count people who are experiencing homelessness over these three days. As part of this process, the Census Bureau counts people in shelters, at soup kitchens and mobile food vans, on the streets, and at nonsheltered, outdoor locations such as tent encampments.
April 16 – June 19: Census takers will work with administrators at colleges, senior centers, prisons, and other facilities that house large groups of people to make sure everyone is counted.
May 27 – Aug. 14: Census takers will interview homes that haven't responded to the 2020 Census to help make sure everyone is counted.
December: The Census Bureau will deliver apportionment counts to the President and Congress as required by law.
March 31, 2021: By this date, the Census Bureau will send redistricting counts to the states. This information is used to redraw legislative districts based on population changes.
As of April 10, the response rate for the following cities:
Atlanta            42.5.1%
Alpharetta        56.8%
Avondale Estates 59.7%
Brookhaven  42.3.8%
Clarkston          38.6%
Conyers             33.6%
Decatur             56.9%
Dunwoody         51.5%
Johns Creek     60.0%
Jonesboro         41.5%
Lilburn               46.1%
Lithonia            36.5%
Lawrenceville   45.8%
Pine Lake         12.1%
Snellville           57.4%
Stonecrest        39.6%
Stone Mountai 40.6%
McDonough     43.6%
Peachtree City 60.6%
Tucker             52.1 %