Testingfg of Ads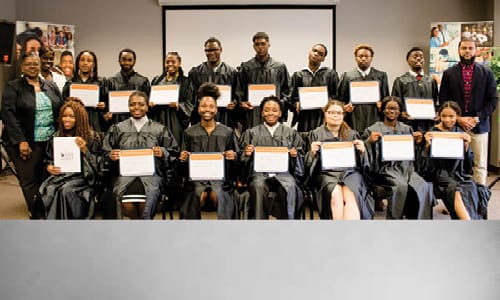 Fifteen participants recently graduated from WorkSource DeKalb Youth Program's inaugural job readiness and life skills training class on Nov. 2.
The three-week program provided formal curriculum-based job readiness and life skills training to eligible Workforce Innovations and Opportunity Act-funded program participants, who were taught how to obtain and maintain long-term employment. The program serves age 16 – 24.
The program included formal financial literacy training, career exploration, mock interviewing, motivational speaking, dress for success guidance, and employer engagement/interviewing. Upon completion, participants then transition into their approved paid work experience with an employer partner, or in some cases a participant may go directly into an unsubsidized career opportunity.
The next job readiness and life skills training will run from Nov. 26 through Dec. 14.
For more information about WorkSource DeKalb, including upcoming events, visit www.worksourcedekalb.org or call 404-687-3400.