Testingfg of Ads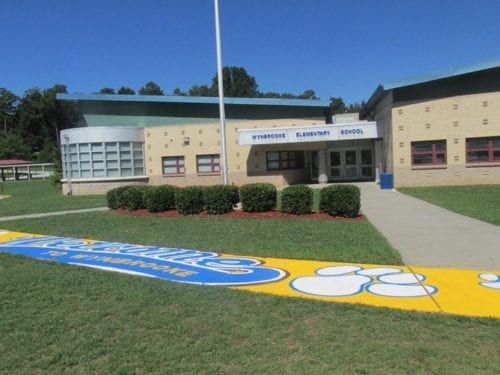 A 14-year-old male has been identified as the suspect in the April 25 pellet gun shooting where 10 children were attacked after lunch while they were on the playground at Wynbrooke Elementary Theme School in DeKalb County.
Authorities said in an April 30 news release that the DeKalb County Schools' Police had obtained an arrest warrant for the suspect. As of May 2, however, the suspect had not been taken into custody, a spokesperson for the DeKalb School District said.
Investigators identified the suspect the day after the shooting and executed a search warrant and retrieved the pellet gun that wasallegedly used in the incident.
Officials said the shooter is facing nine counts of aggravated assault, but that number could be upgraded to 10.
Nine of the children taken to Children's Healthcare of Atlanta at Egleston were in good condition and none had to stay in the hospital overnight, according to hospital spokeswoman Ayana Isles. One child was picked up by parents, officials said.
As of May 2, DeKalb Schools Superintendent R. Stephen Green had not held a news conference to discuss the shooting. Communications staff, however, said Green and school police held an informational session for parents on April 30.
Former DeKalb CEO Lee May, whose daughters attend Wynbrooke, said he was pleased with the informational meeting.
"I feel like they listened to the parents. It was a good exchange," said Lee.
Lee said the informational meeting was a stark contrast to what happened on the day of the shooting.
"When all of this happened, communications with the parents and the media, for that matter, was the biggest problem," said May. "I found out from another parent who sent a text to me. When I arrived at the school, a helicopter was flying overhead, the media was out in front of the school and parents were trying to find out what was going on.  No one from the school district had communicated anything with the parents."
May said authorities told parents at the meeting that police had done an assessment and determined from that assessment that some type of barricade is needed between the school and the community surrounding Wynbrooke. May said no details were provided about the barricade but parents were told any updates concerning security and the shooting would be communicated.