Testingfg of Ads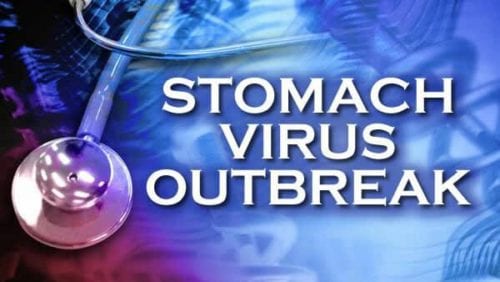 Rockdale County School District school officials have announced that Honey Creek Elementary School will be closed on Monday, Sept. 24 due to an increase of a gastrointestinal virus. The sick-out day is for Honey Creek Elementary School students only. About 20 percent of the students  and staff became sick with the virus last week, officials said.
School officials issued a robo call notifying parents of the reported illnesses and a letter from Principal Susan Norton that read:
Dear Parent or Guardian:
Recently, an increase in gastrointestinal illness has been reported among students and staff at Honey Creek Elementary School.  Our school is working closely with the Rockdale County Health Department to determine the cause of illness and to put in place measures to reduce the spread of illness.  As the health of our students and staff is our top priority, Honey Creek Elementary will be closed on Monday, September 24, 2018.  We plan to reopen on Tuesday, September 25, 2018, but ask that you continue to keep sick children home until they are free from vomiting or diarrhea for 24 hours without medication.
Based on the symptoms reported and the spread of illness in our facility, the Health Department suspects the Norovirus as the cause of illness.  Symptoms of Norovirus include nausea, diarrhea, and vomiting.  Symptoms usually develop in 12 to 24 hours after exposure and most people get better in 1 to 2 days.   People can also be infected and have no symptoms.  Infected individuals can easily spread the illness to others through contaminated food, drinks, and surfaces.  Hand washing and cleaning common touch surfaces are the best ways to limit the spread of illness. 
How do you protect your family from viral gastroenteritis such as Norovirus?
In order to protect your family from this illness, the Rockdale County Health Department recommends the following precautions:
Monitor your child and members of your family to see if they develop diarrhea, and/or vomiting.  If your child develops vomiting or diarrhea, please keep them home from school until their symptoms are gone for at least 24-48 hours without the aid of medication.
You may wish to contact your child's physician and inform them that there are students with viral gastroenteritis at your child's school. Encourage your child and family members to thoroughly wash their hands before preparing or eating food, after using the toilet, and upon returning home from school in the afternoons.  Staff at our school will continue to work with your child to encourage proper hand washing at school.
If you have any additional questions or concerns, please contact your child's physician. You may also contact the Rockdale County Health Department at (770)-339-4260 and ask to speak with the Epidemiologist on call.    
Sincerely,                                                                                                                   
Susan Norton
Principal
The school will undergo a thorough cleaning. Students are scheduled to report on Tuesday, Sept. 25 as normal.