Testingfg of Ads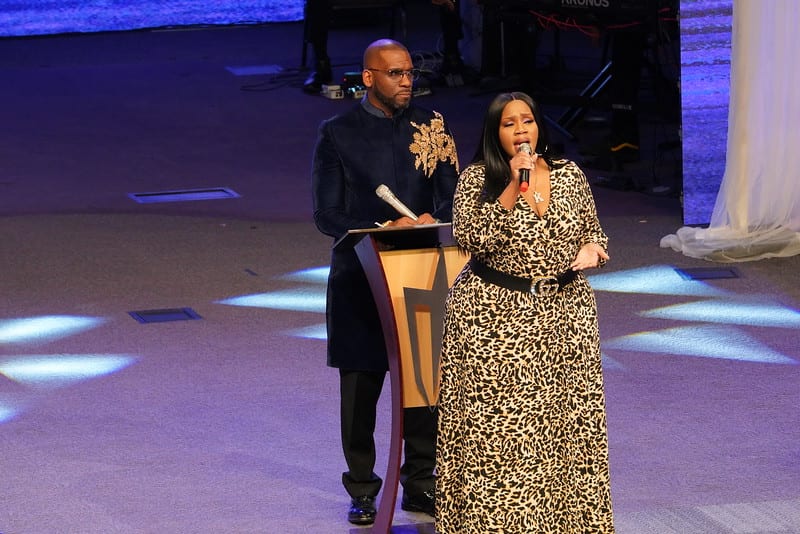 Special Musical Performance by Recording Artist Kelly Price
STONECREST—A dozen couples were wed during New Birth Missionary Baptist Church's mass wedding on Sunday, Feb. 16. "The Vow," the congregation's second joint marriage ceremony, featured a special performance by Grammy-nominated R&B and gospel singer Kelly Price. While the 12 couples wore traditional wedding attire, the New Birth congregation dressed in African-inspired garments in recognition of Black History Month.
All couples participating in the ceremony were required to complete mandatory pre-marital counseling but did not have to be members of the New Birth congregation, said Dr. Jamal Bryant, who officiated the ceremony.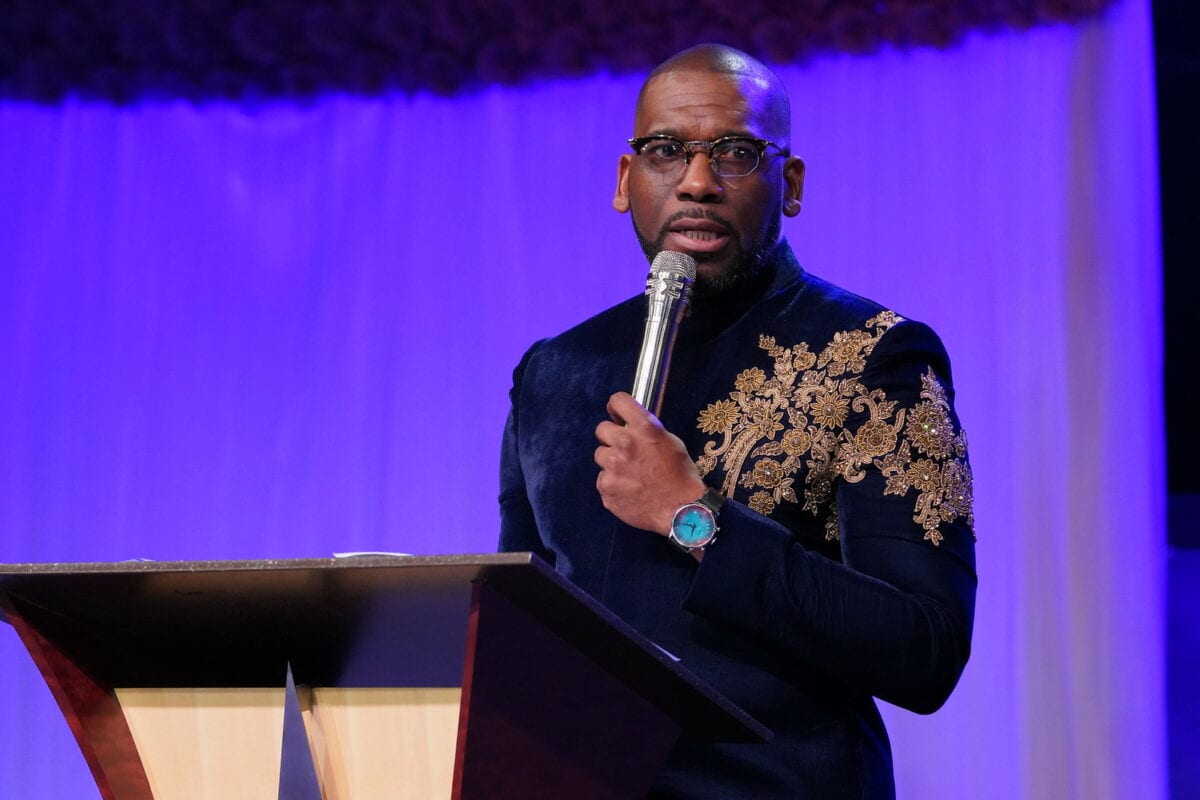 Bryant, who took the helm at New Birth just over a year ago, said television shows like 'The Bachelor' and 'Married at First Sight' have reduced marriage to a social experiment.
"We wanted this ceremony to truly celebrate marriage and the vows our couples exchanged in a special way," Bryant said. "Marriage not only signifies a commitment between two people but also an outward demonstration of a commitment and bond that symbolizes God's love for the church."
A host of local sponsors helped alleviate the financial burden for many of the participating couples. Donations and partnerships from local businesses provided formal wear, decorations, photography and spa treatments for the brides and grooms.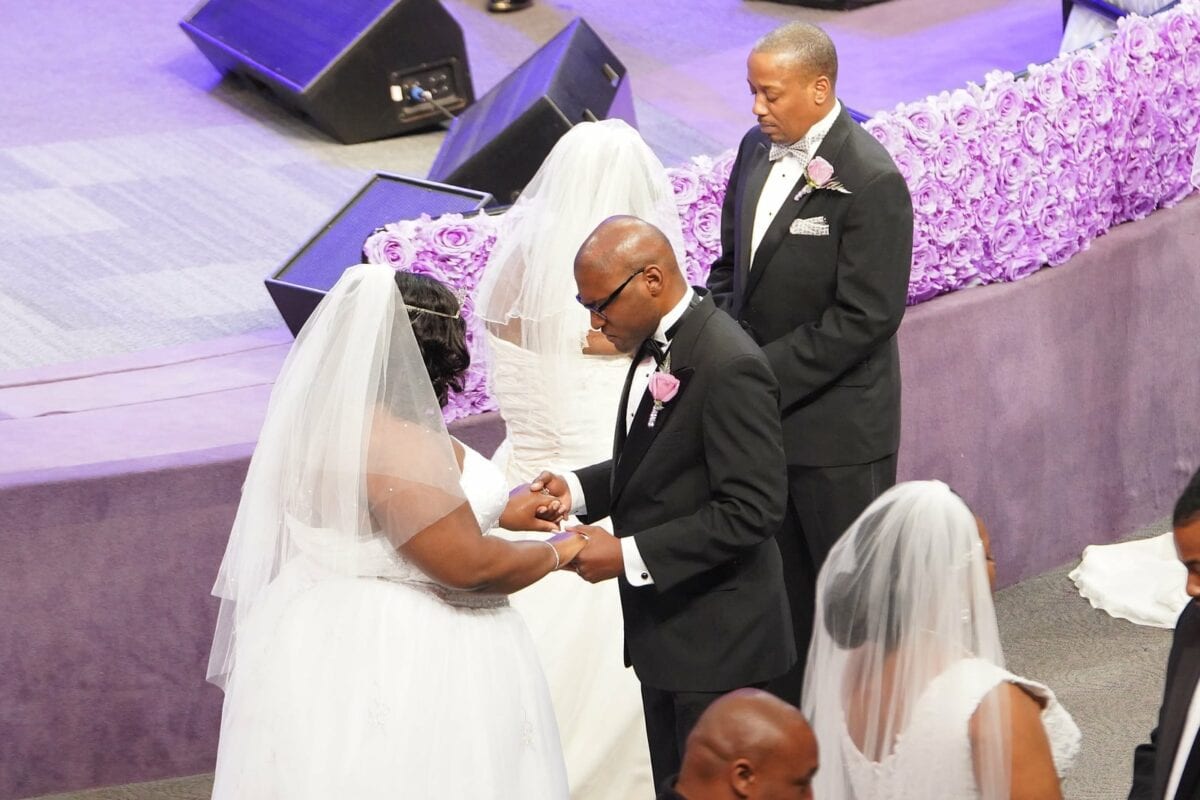 According to the popular website theknot.com, the average wedding costs nearly $25,000 in metro Atlanta with the national average cost hovering at $27,000.
"Part of our goal was to remove the financial barriers that would burden or even deter couples from having a wedding ceremony," said Bryant "Thanks to our generous sponsors and members of our congregation, we were able to help alleviate that financial barrier and provide a memorable ceremony and reception for each couple to cherish."
Ceremony and reception sponsors include TYF Décor, Radio One Atlanta, Occasions on Main, Pinch of Excellence, Higher Ground DJ, Jared Jewelry, Elegant Candi Stands, Seasons, Change Designs, Geri Sims Draping, Just Take Off Travel Agency, Called to Conquer Bookstore, Roshelle's Cuisine and Event Services, Hand and Stone Massage and Facial Spa, Tiffany Poitier, Savvi Formalwear, My Patty Cakes, The Max B Group and Hill Way Photography.
 Click the link below to access the photo gallery:
https://newbirthmedia.smugmug.com/February-16-2020-Pastor-Bryant-Wedding-In-Wakanda
Click the link below to access video from the mass wedding ceremony:
https://newbirth.box.com/s/8ojswnqupbhlx9ubawworb0hgn3b5sv6