Testingfg of Ads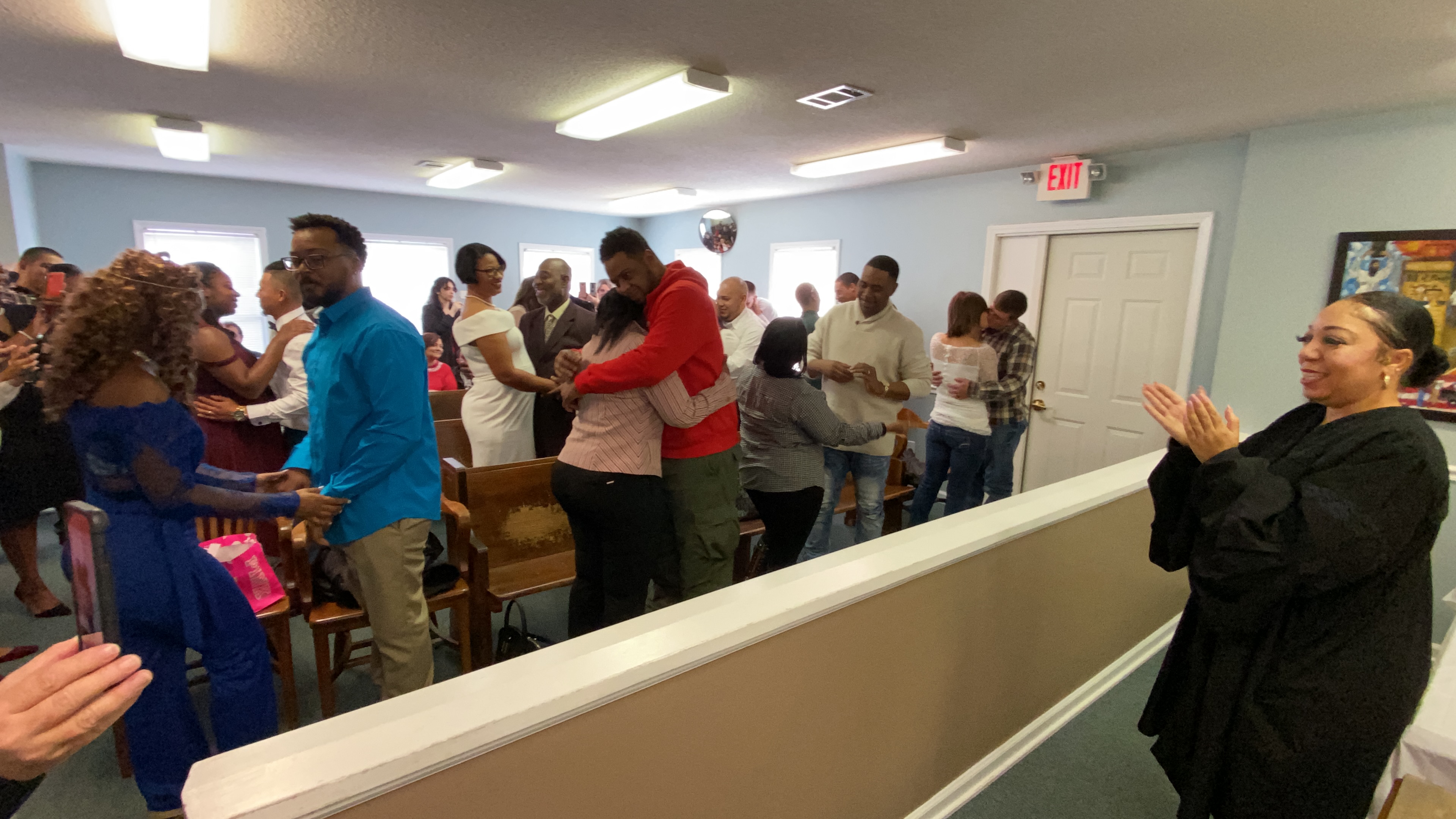 12 couples get hitched at mass wedding on New Year's Day
Twelve couples were married in a mass wedding on New Year's Day at Rockdale County's Chief Magistrate Judge Phinia Aten's chambers.
Judge Aten performed the nuptials for the couples, whom she said came from as far as Cobb County, and then hosted a reception with a wedding cake. The ceremony and celebration were provided at no charge to the couples who registered in advance.
Aten said she was delighted to perform the ceremony and thanked staff members who volunteered to assist her with the celebration.
"They(the couples) decided that they wanted today, New Year's Day, to be their wedding anniversary," Judge Aten said. "I'm so happy that I was able to make that happen. I normally do weddings of this sort on Valentine's Day. However, I started thinking that we are not only entering a new year, but a new decade."