Testingfg of Ads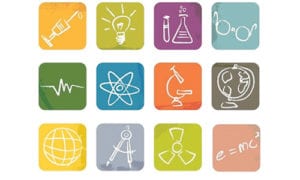 Registration is under way for Saint Philip A.M.E. Church's 11th Annual S.T.E.M. (Science, Technology, Engineering, Mathematics) Fair. The event will be held on Saturday, Aug. 25, 8:30 a.m. to noon, in the church's Marcia Moss Family Life and Administration Center, 1607 Richard Allen Drive, Decatur. 
The fair will expose students to S.T.E.M. careers through hands-on activities with professionals in science, engineering, and math, as well as a variety of technical careers. Growth in S.T.E.M-related jobs is projected to double through 2024 resulting in increased demands for an educated and prepared U.S. workforce.  St. Philip's Resource Ministry is working to make sure middle and high school students are exposed to careers to encourage their interest in pursuing S.T.E.M.S opportunities. 
Exhibitors will include TRS Robotics, 3-D Printing, Blueprint Camp LLL, DeKalb County Extension Service 4-H, Young Women in Biology, Clorox, Centers for Disease Control and Prevention (CDC) and others. 
Each student who attends will receive a backpack with school supplies. There also will be parent workshops on how to prepare students for college, education resources to compete effectively, and information on summer programs and leadership experiences to supplement students' educational experience. 
To register for the S.T.E.M.S. event, visit www.spccareerresourceministry.org. The deadline is Aug. 19. 
For more information, visit: www.saintphilip.org or call Saint Philip A.M.E. at 404-371-0749.