Testingfg of Ads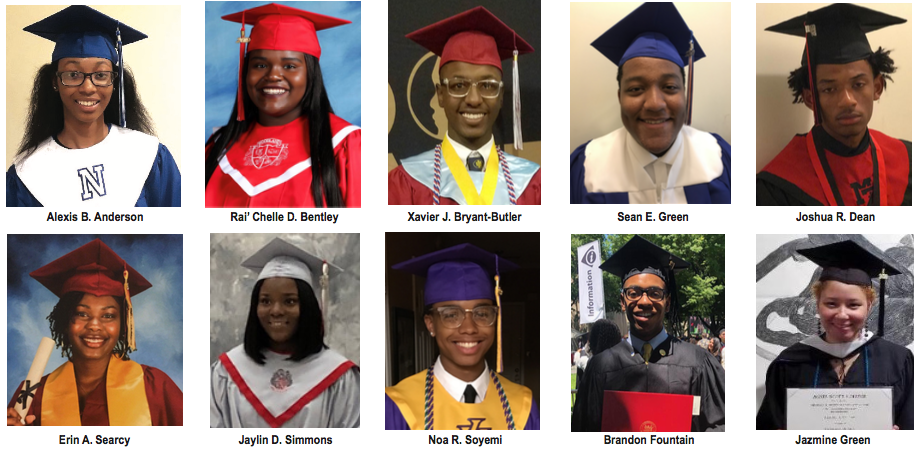 The 100 Black Men of DeKalb County, Inc. will honor the 2019 high school seniors of its Leadership Academy at its Casino Royale Scholarship Gala on Aug. 10, 7 p.m., at the Hyatt Regency Atlanta, 265 Peachtree St., Atlanta.
Casino Royale is the nonprofit's largest annual fundraiser held to support the leadership program, which provides mentoring and extracurricular activities to metro-Atlanta students in grades 6-12 who are enrolled in the program.
Dr. Naim Shaheed, who is chairing the event for the fourth year, said that last year, six graduates of the academy received scholarships for college.  The organization is presenting scholarships to eight students this year.
Shaheed said he is proud of the fact that the Leadership Academy has a 97 percent success rate with students in the program matriculating to the nation's top colleges.
Two alumni who graduated from college this year, are among the Leadership Academy's success stories, he said: Brandon M. Fountain, who majored in engineering and computer science at Massachusetts Institute of Technology, and Jazmine Green, a Visual Arts major at Agnes Scott College in Decatur.
Shaheed said the 100 looks forward to honoring graduates of the Leadership Academy.
"A large majority of the students who participate in our Leadership Academy are from single-family households and they need that extra hand to help with college expenses," Shaheed said.
The following students, Shaheed said, will receive scholarships:
Alexis B. Anderson, Newton High School, Covington
Attending: Georgia State University, Atlanta
Major: Early Childhood Education
Rai' Chelle D. Bentley, Woodland High School, Stockbridge
Attending: Georgia State University, Atlanta
Major: Business Administration
Xavier J. Bryant-Butler, Tapestry Public Charter School, Doraville
Attending:  Brandeis University, Waltham, MA
Major: Chemistry
Joshua R. Dean, Mount Zion High School, Morrow
Attending: Pine Manor College, Brookline, MA
Major: Business Administration
Sean E. Green, Parkview High School, Lilburn
Attending: Wingate University, Wingate, NC
Major: Pre-law
Erin A. Searcy, Tucker High School, Tucker
Attending: Fort Valley State University, Fort Valley
Major: Biology
Jaylin D. Simmons, McNair High School, Atlanta
Attending: Gordon State College, Barnesville
Major: Human Services
Noa R. Soyemi, Lakeside High School, Atlanta
Attending: Georgia State University, Atlanta
Major: Business Management
Tracye Hutchins, co-anchor of CBS Morning News, and radio personality Jarard J, of 107.5/97.5(WAMS), will co-host the Casino Royale Scholarship Gala.
Guests attending the event will be entertained by the smooth sensations of Atlanta-based R&B group SILK. Violinist Brianna Robinson will perform as guests arrive to enjoy Las Vegas-style casino games, raffles with fabulous prizes, and a live and silent auctions.
For more information, visit the 100 Black Men of DeKalb County, Inc. at 100bmod.org.