Testingfg of Ads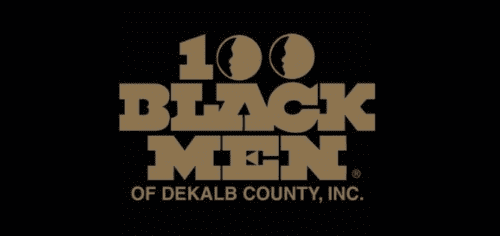 As the global coronavirus pandemic continues to disproportionately impact minority communities nationally, New Birth Missionary Baptist Church, The 100 Black Men of DeKalb County and The Family Health Centers of Georgia are partnering to host a free, drive-thru COVID-19 testing site on June 30. The testing, from 10 a.m. until 2 p.m., will take place on New Birth Missionary Baptist Church's campus, 6400 Woodrow Road in Stonecrest.
"There is an undeniable need for testing in our community and I am thankful for the partnerships that enable us to provide this valuable resource at absolutely no cost," said New Birth's Senior Pastor Dr. Jamal Harrison Bryant, who recently donated 10,000 protective masks to DeKalb County Jail inmates. "We are still experiencing an uptick in COVID-19 cases so we must remain vigilant in our fight against this global threat."
The collaborative initiative is supported onsite by The 100 Black Men of DeKalb County whose mission focuses on promoting health and wellness in underserved communities. The organization's president, Andre Deas, said the community must  come together and pool resources to combat the deadly disease.
"Although our core focus is to provide resources for underserved students in the community, we also work closely with our government leaders, community stakeholders and local municipalities to provide a better life and increase the overall health and wellbeing of the communities we serve," said Deas. "Now is a critical time for community leaders to collaborate and provide the needed services to save and protect our families."
Medical professionals with The Family Health Centers of Georgia will administer COVID-19 tests during the event. The drive-thru testing site will be staffed by medical professionals and trained volunteers.
Individuals with positive test results will be consulted and provided additional medical treatment. No registration is required. All individuals being tested must present a valid photo ID. All participating individuals should enter through the Evans Mill Road or Lithonia Industrial Boulevard entrances. Walk-up testing is also available.
"As an organization whose commitment for 45 years has been to ensure medically underserved populations receive quality healthcare, we can't step back now," said Dr. Michael W. Brooks, President & CEO of The Family Health Centers of Georgia. "In Georgia, African-Americans represents the highest population of persons impacted by the COVID-19 pandemic. Partnerships with organizations like 100 Black Men of DeKalb County and New Birth Missionary Baptist Church to provide free COVID-19 testing ensures that no one is left behind."
For more information or to schedule an appointment, call 1-800-935-6731.